Wed May 16, 2012, 06:16 PM
rug (53,968 posts)
Same-sex marriage support shows diversity in African-American religious community
By Rev. Dennis Wiley
Wednesday, May 16, 4:53 PM
I commend President Obama for doing the right thing in expressing his support for marriage equality. As a president who has championed the cause of justice and equality for all Americans, his statement sends the right message at the right time.
While some ponder the political impact of his pronouncement, I applaud him for exhibiting the courage and integrity to clarify his position, despite his current campaign for a second term in office.
Prominent political figures who support same-sex marriage: President Obama endorsed same-sex marriage Wednesday, making him the latest — and most prominent — U.S. politician to call for gay nuptials. Here are a few other prominent political figures who have supported gay marriage.
As an African-American faith leader who pastors a black church, and who co-chaired DC Clergy United for Marriage Equality, I am heartened that this historic affirmation of same-sex marriage emanated from our nation's first black president. For far too long, many have assumed that all black people are hopelessly homophobic and that black churches are united in their opposition to marriage equality. The truth is that neither the black community nor the black church is monolithic. Like others, we are diverse human beings who hold a rich diversity of ideas, opinions and points of view.
http://www.washingtonpost.com/local/same-sex-marriage-support-shows-diversity-in-african-american-religious-community/2012/05/16/gIQA7v6QUU_story.html
To each according to his need.
3 replies, 731 views
Replies to this discussion thread
| | | | |
| --- | --- | --- | --- |
| 3 replies | Author | Time | Post |
| Same-sex marriage support shows diversity in African-American religious community (Original post) | rug | May 2012 | OP |
| | cbayer | May 2012 | #1 |
| | xfundy | May 2012 | #2 |
| | cbayer | May 2012 | #3 |
---
Response to rug (Original post)
Wed May 16, 2012, 06:55 PM
cbayer (126,026 posts)
1. Well done and I think this speaks the truth.
There is much interesting writing on this right now, which leads me to think there is a lot of debate and rethinking going on within the communities that have opposed same-sex marriage.

At least that is what I hope is happening.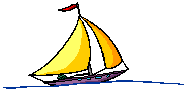 ---
Response to rug (Original post)
Wed May 16, 2012, 10:11 PM
xfundy (3,729 posts)
2. California's Prop 8 was a jumping off point
for many claiming blacks, latinos, etc., overwhelmingly disapprove of gay rights. It was just more lies and obfuscations from people who will do anything to "win," even if they have to cheat to screw other people's lives.

No group identifiable by pigmentation, language, geography, etc. shares a hive-like "borg" mentality. To claim so is an insidious form of bigotry, IMO.

We are all unique, with our own hopes, dreams, experiences, etc. When broad brushes are used, they're held by the ignorant, usually hoping to gain some level of control over the ones they paint.
When I was a child, I spoke as a child. When I became a man, I put away childish things. Like invisible men in the sky.
---
Response to xfundy (Reply #2)
Thu May 17, 2012, 02:01 PM
cbayer (126,026 posts)
3. I'll keep that in mind next time I see you make some broad brush statements about believers.