Fri Oct 19, 2012, 11:59 AM
steve2470 (17,933 posts)
Labour claims 'highest ranked UK politico in World of Warcraft' title
http://www.theregister.co.uk/2012/10/19/camden_council_finance_chief_undead_warlock/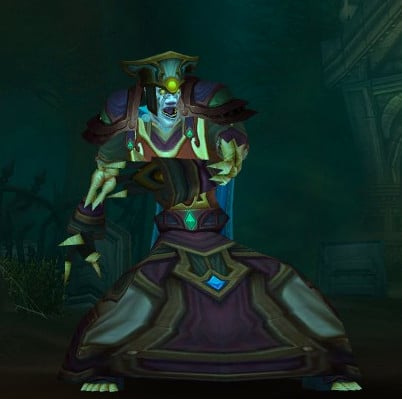 A London councillor has claimed to be the highest-ranked UK politician in World of Warcraft, boasting that his Undead Destruction Warlock PlaguePit has reached level 85.
Theo Blackwell, the Labour finance chief of Camden Council, told the Reg that he would continue to claim the title until another elected representative of the people came forward with a better score.
I haven't encountered any other local councillors or MPs in Azeroth so far, but you never know if they hide behind their avatars. I suspect many Liberal Democrats to be out there. Until others reveal themselves I'm claiming this title.
Councillor Blackwell's prowess in the game was first reported yesterday in the Camden New Journal. The Journal suggested that the strategic alliances and resource management required from Warcraft players could give Blackwell useful skills for his day job, though raised the worry that he was spending too long on the site.
Democratic voter since 1976, two time voter for PBO, two time donor to PBO
3 replies, 523 views
Replies to this discussion thread
| | | | |
| --- | --- | --- | --- |
| 3 replies | Author | Time | Post |
| Labour claims 'highest ranked UK politico in World of Warcraft' title (Original post) | steve2470 | Oct 2012 | OP |
| | Posteritatis | Oct 2012 | #1 |
| | Systematic Chaos | Oct 2012 | #2 |
| | Posteritatis | Oct 2012 | #3 |
---
Response to steve2470 (Original post)
Tue Oct 23, 2012, 02:32 PM
Posteritatis (18,569 posts)
1. This makes my day and I don't know why. (nt)
---
Response to Posteritatis (Reply #1)
Wed Oct 24, 2012, 04:30 PM
Systematic Chaos (8,165 posts)
2. Ditto...except that there are much better MMO's out there to sink one's time into.
EverQuest 2 and Rift immediately come to mind.
Also Torchlight 2 and Path of Exile for good clean hack 'n' slash fun.
Diablo 3 may redeem itself one day, but right now the world hates that hunk of shit.
http://www.youtube.com/user/PlantBasedWeightLoss/videos
Follow my weight loss journey!
---
Response to Systematic Chaos (Reply #2)
Thu Oct 25, 2012, 12:33 AM
Posteritatis (18,569 posts)
3. I fear the day EVE produces a cabinet minister or something like that... (nt)