Thu Jan 31, 2013, 12:00 AM
sad-cafe (1,060 posts)
when or what age did you start letting your puppy run the house at night.
Our male boxer is almost 3 and has been given free roam since he was a little over 1.

Our female boxer is almost one and occassionlly still pees on the floor and still ges in to things. We made a dog bed and it is at the foot of our bed. She sleeps in there most nights all the way but we ahve to remember to keep the door shut so she doesn't find a midnight couch to destuff.
I don't know why fortune smiles on some and lets the rest go free
4 replies, 562 views
Replies to this discussion thread
| | | | |
| --- | --- | --- | --- |
| 4 replies | Author | Time | Post |
| when or what age did you start letting your puppy run the house at night. (Original post) | sad-cafe | Jan 2013 | OP |
| | hobbit709 | Jan 2013 | #1 |
| | 2theleft | Jan 2013 | #2 |
| | Stinky The Clown | Jan 2013 | #3 |
| | Myrina | Jan 2013 | #4 |
---
Response to sad-cafe (Original post)
Thu Jan 31, 2013, 06:52 AM
hobbit709 (28,899 posts)
1. All ours had free reign from day one.
It never took them more than five minutes to figure out how to use the dog door to the back yard.
I wouldn't shut up when threatened with Ft. Leavenworth. I won't shut up now. Make me laugh at you-put me on ignore.
---
Response to sad-cafe (Original post)
Thu Jan 31, 2013, 11:03 AM
2theleft (612 posts)
2. It has always depended on the individual dog with me...
My first dog as a grown up - Scout...she passed away last year at 16. She was a rug eater. She was crated until about 1.5 because she would get into things. At about 1.5, I kept her crate set up just in caseand started letting her sleep in the bed. It took her a year before she would willingly sleep in the bed all night. For that first year of freedom, she would start out on the bed and then go get in her crate in the middle of the night.

Chance - he's almost 6. I attempted to crate him from day 1 home from the shelter. After about 2 hours of non-stop crying, I put him in the bed with me. He has never left. He was crated if I was not home. He was pretty good about not chewing things, but until I was confident of his pottying habits, he stayed in the crate for the first year if I was gone.

Carly - the boxer baby. She is 3. She started out in the bed at night. Slept basically on my head. Still does at 70 lbs. She was crated if I wasn't at home, but she was a DREAM puppy. Only pottied in the house like twice, and never chewed anything up except for a shoe of my boyfriends. Oops. She was crate free at about 8 months old.
Morality is doing what is right regardless of what you are told. Religion is doing what you are told regardless of what is right.
---
Response to sad-cafe (Original post)
Thu Jan 31, 2013, 11:36 AM
Stinky The Clown (52,685 posts)
3. We confined our Shih-tzu for a few months after we got her.
Last edited Thu Jan 31, 2013, 11:38 AM - Edit history (1)
She was under a year, an adolescent, but not a puppy. She learned fairly quickly from the two older dogs. She still has the occasional transgression, but overall, she's fine. Apart from the transgressions, she's caused no other problems.
She sleeps every night in a crate with the door closed. That is her choice. She goes in on her own and cries unless the door is closed.
edit to add: We have had no other puppies. All ours (including the Shih-tzu) have been surrenders or true rescues.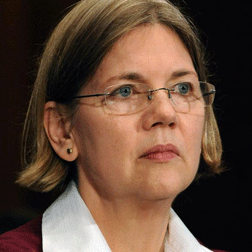 I can worry about 2014 while dreaming about 2016.
---
Response to sad-cafe (Original post)
Thu Jan 31, 2013, 01:43 PM
Myrina (10,778 posts)
4. Key word here being "let" ....
.... haha, my ACD Hank escaped from every crate I ever tried to contain him in. I'd wake up in the morning or come home from work to find crate doors mangled, crate vents chewed through & the house in total disarray - tp unrolled down the hall, plants dug up, even kitchen cabinets open & box-goods chewed through & strewn across the kitchen. Oh yeah and poo piles.
Once I stopped trying to train him & realized that he was smarter and much more willful than I'll ever be, and just let him have free-reign, the destruction stopped & he basically slept on the sofa all day & at my feet at night. I think he was about 6 months old.
Little ninja f*cker. 14 years later and I still
him to pieces.
Don't jump on me. This post is just my opinion, to which I am entitled. Thanks.