Thu Apr 5, 2012, 08:25 AM
douglas9 (1,062 posts)
Though there was a will, Fifth Third found a way to save Boots
Boots, an 11-year-old cat from Berwyn, has narrowly avoided using up the last of her nine lives, thanks to trust officers at Fifth Third Bank who resisted carrying out a death sentence stipulated in the will of the cat's owner.
Georgia Lee Dvorak died recently at age 76. In a will she drew up more than 20 years ago, she stated that any cat or cats that she owned at the time of her death be euthanized "in a painless, peaceful manner" by a veterinarian's lethal injection.
But trust officers at Fifth Third Bank, which was appointed to manage Dvorak's estate, were squeamish about carrying out those terms on Boots. Dvorak was not survived by any relatives.
So on Monday, Fifth Third asked a Cook County probate court to set aside that provision of Dvorak's 1988 will as it had found a shelter to take Boots.
"It would violate public policy to euthanize a healthy housecat where an appropriate shelter has been identified," lawyers from Spain Spain & Varnet plead to the court on behalf of Fifth Third.
http://www.chicagotribune.com/business/breaking/chi-cat-survives-death-sentence-in-owners-will-after-fifth-third-bank-intervenes-20120404,0,3578581.story
6 replies, 886 views
Replies to this discussion thread
| | | | |
| --- | --- | --- | --- |
| 6 replies | Author | Time | Post |
| Though there was a will, Fifth Third found a way to save Boots (Original post) | douglas9 | Apr 2012 | OP |
| | elleng | Apr 2012 | #1 |
| | ginnyinWI | Apr 2012 | #2 |
| | Stinky The Clown | Apr 2012 | #3 |
| | Curmudgeoness | Apr 2012 | #4 |
| | kas125 | Apr 2012 | #5 |
| | joeybee12 | Apr 2012 | #6 |
---
Response to douglas9 (Original post)
Thu Apr 5, 2012, 12:04 PM
elleng (43,868 posts)
1. Very good to hear that good public policy prevailed,
trust officers were squeamish, and probate court agreed!
---
Response to douglas9 (Original post)
Thu Apr 5, 2012, 04:13 PM
ginnyinWI (13,880 posts)
2. she looks just like one of my three.
Glad that common sense has prevailed in this and the other cases mentioned in the article.
Saving just one animal won't change the world, but surely it will change the world for that one animal. Support the Elmbrook Humane Society, a no-kill shelter in Brookfield, Wisconsin.
http://www.ebhs.org/
---
Response to douglas9 (Original post)
Thu Apr 5, 2012, 06:30 PM
Stinky The Clown (52,699 posts)
3. "Good guys at a Bank"
That's the news headline I'd have written!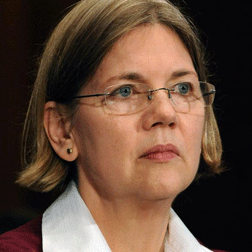 I can worry about 2014 while dreaming about 2016.
---
Response to douglas9 (Original post)
Thu Apr 5, 2012, 06:50 PM
Curmudgeoness (12,220 posts)
4. A friend of mine has this stipulation too.
She has five cats, and asked me to help her husband take care of them if she dies. One is diabetic and needs insulin shots, another has hyperthyroidism and needs meds. I agreed that I would help take care of them.

But then she also said that if anything happens to both of them, or if he dies first, the cats are all to be euthanized when she dies. I told her that I refused to be a party to that, and that I would take in any cats still alive. She said no, they will not be happy anyplace else. But all I said was that if I can get to them first, I will not abide by her wishes.
The difference between stupidity and genius is that genius has its limits. - Albert Einstein
---
Response to douglas9 (Original post)
Fri Apr 6, 2012, 08:51 PM
kas125 (2,110 posts)
5. I had horrible experiences with Fifth Third and closed my account ten years ago, but
I'm very glad to read that they've done this.
'though I could not caution all, I still might warn a few: don't lend your hand to raise no flag atop no ship of fools.' - R. Hunter
---
Response to douglas9 (Original post)
Sun Apr 8, 2012, 11:28 AM
joeybee12 (44,796 posts)
6. Good news...that cat has several good years left...
I hope he finds a new home soon.