Thu Jan 19, 2012, 11:55 AM
Auggie (17,484 posts)
Anyone know the cost of a furnace/AC replacement?
26-year old RUUD furnace / AC unit. The blower motor is definitely worn out and needs to be replaced -- at $376 that's not a big deal. But to have the whole unit replaced, which I am considering, is estimated at over $7000.00!

I'll get other estimates, of course, but just wondered if anyone here has had similar experiences. Seven grand seems way over the top to me, even for a heating/AC combo. And fixing the blower motor alone doesn't mean something else can go down the road, like the relay.

Thoughts, anyone?


12 replies, 21014 views
Replies to this discussion thread
| | | | |
| --- | --- | --- | --- |
| 12 replies | Author | Time | Post |
| Anyone know the cost of a furnace/AC replacement? (Original post) | Auggie | Jan 2012 | OP |
| | leftyohiolib | Jan 2012 | #1 |
| | Melissa G | Jan 2012 | #2 |
| | shanti | Jan 2012 | #4 |
| | sinkingfeeling | Jan 2012 | #3 |
| | Ruby the Liberal | Jan 2012 | #5 |
| | LiberalEsto | Jan 2012 | #6 |
| | Hassin Bin Sober | Jan 2012 | #7 |
| | Tesha | Jan 2012 | #8 |
| | Coyote_Bandit | Jan 2012 | #9 |
| | Auggie | Jan 2012 | #10 |
| | roody | Jan 2012 | #11 |
| | Stinky The Clown | Jan 2012 | #12 |
---
Response to Auggie (Original post)
Thu Jan 19, 2012, 12:01 PM
leftyohiolib (4,237 posts)
1. that's what it cost me
i have a heat pump w/ac the air handler inside was 7000 and the chiller outside was 8000 . yeah. had it done about 3 years ago
those who dont know history (and those who do ) are doomed to relive it anyway-- me
---
Response to Auggie (Original post)
Thu Jan 19, 2012, 12:48 PM
Melissa G (9,678 posts)
2. About that in cost..
Depends on your tonnage and brands. American Standard is pretty cost effective.

Your electric company/city may be running low interest loans for hi efficiency units. I have done this 3 times for my homes. we have even gotten 0 percent loans.
---
Response to Melissa G (Reply #2)
Thu Jan 19, 2012, 02:15 PM
shanti (16,850 posts)
4. yes
my local electric company, SMUD, offers no interest loans for new HVAC units. it's a great deal. i got a new high efficiency unit in 2001, american standard, and it cost me at the time, about $5000. the new unit lowered my utility bill (i'm all electric) significantly. they also gave me a loan for new vinyl windows for the whole house a few years ago.

utility loans are definitely worth looking into if you don't have the money up front for this necessity.
Earth provides enough to satisfy every man's need, but not every man's Greed. Mahatma Gandhi~~~~~Some of my finest hours have been spent sitting on my back veranda, smoking hemp and observing as far as my eye can see. Thomas Jefferson
---
Response to Auggie (Original post)
Thu Jan 19, 2012, 12:51 PM
sinkingfeeling (29,119 posts)
3. Depends on the efficiency of the units. I just replaced my smaller, upstairs
furnance and AC for $5300. The cost to replace it with a super high efficient unit would have been $7600.
BIBLICAL ORTHODOXY WITHOUT COMPASSION IS SURELY THE UGLIEST THING IN THE WORLD. - FRANCIS SCHAEFFER
---
Response to Auggie (Original post)
Thu Jan 19, 2012, 03:35 PM
Ruby the Liberal (24,306 posts)
5. Please do get more estimates.
I replaced my AC/Heat Pump with a 13 SEER Carrier for $4k. Of course, I only have 1,500 SF to worry about, but $7k seems like a lot.

---
Response to Auggie (Original post)
Thu Jan 19, 2012, 04:50 PM
LiberalEsto (18,414 posts)
6. See if you can qualify for an energy saving rebate or tax deduction
Check federal, state and local agencies.
Last year we had a new roof put up with high reflectivity white shingles. Got a nice federal tax deduction on it.
Occupy your mind.
---
Response to Auggie (Original post)
Thu Jan 19, 2012, 06:51 PM
Hassin Bin Sober (9,515 posts)
7. Are you doing both furnace and AC at once?
If it's just the furnace blower you might consider squeaking by with just a furnace replacement for now. (assuming yours is a conventional set-up with the AC coil in the plenum above the furnace)

It would be nice to have a new efficient AC but sometimes the budget is the boss.

My friend just had to have a new furnace installed. She went with the furnace only and kept the old AC for now. She had to go high efficiency (IIRC 95%) because a cheaper low (80%)efficiency unit would have required an inspection and most likely re-lining of the 80 year old chimney. A 95% unit gets vented via PVC pipe through the wall (no chimney).

My friend's bill was $3300 installed for a Lenox 95%. Ottawa IL. This was, IIRC, a 150k BTU unit.

My neighbor in out condo just had furnace and AC done for $4,000 for a lower end 80% efficient unit. Don't remember the btus.
---
---
Response to Auggie (Original post)
Thu Jan 19, 2012, 09:25 PM
Coyote_Bandit (6,706 posts)
9. I spent about $8000 a few years back
The price will vary depending on how energy efficient the unit is and how much capacity you require to heat and cool your home.

I opted for the high efficiency unit and have reduced my energy usage by about a third.

I got my unit in February when local contractors offer off-season discounts. Saved about $1000 that way.

Financed the cost for 12 months with no interest and paid it all off before interest accrued.
---
Response to Auggie (Original post)
Fri Jan 20, 2012, 02:54 PM
Auggie (17,484 posts)
10. Thanks everybody
We decided to replace the blower motor and save up for a complete replacement sometime in the future. The furnace and AC are tied into each other, so both had to be upgraded at the same time. I could have lowered the replacement estimate with less efficient units -- we're in California, not New England, and don't need superpowered heating and cooling -- but that's defeating the purpose, IMO.

In an ideal world -- one in rich I'm really wealthy -- I'd look into solar electricity and/or geothermal heating and consider redoing the whole darn house.

I really appreciate the time each of you took in responding. D.U. is the best.
---
Response to Auggie (Reply #10)
Fri Jan 20, 2012, 09:26 PM
roody (7,877 posts)
11. Rebates are good on solar electric
in California right now.
Spay and neuter your pets!! Save lives.
---
Response to Auggie (Original post)
Tue Jan 24, 2012, 09:10 AM
Stinky The Clown (52,689 posts)
12. That's square in the ballpark. They're not cheap
We're glad we did ours.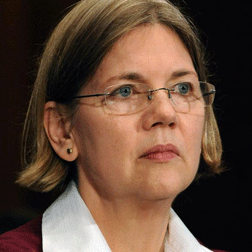 I can worry about 2014 while dreaming about 2016.