Mon Sep 3, 2012, 06:02 AM
Fumesucker (34,928 posts)
Bubble and Squeak
My dad was English and I grew up eating this for breakfast about once or twice a week when he would do the breakfast. I did a forum search and didn't find any references so I thought I'd share.
I was reminded of the dish by the recent cat rescue thread about two kittehs named Bubble and Squeak.
Dad would fry it in leftover bacon grease, these days that might be considered a bit over the top. Dad's explanation of the name was a bit different than the one on Wikipedia, he said that bubble and squeak was what your digestive tract did after you ate it.
http://en.wikipedia.org/wiki/Bubble_and_squeak
Bubble and squeak is a traditional English dish made with the shallow-fried leftover vegetables from a roast dinner. The main ingredients are potato and cabbage, but carrots, peas, brussels sprouts, and other vegetables can be added. The dish is so named because it makes bubbling and squeaking sounds during the cooking process, and the cold chopped vegetables (and cold chopped meat if used) are fried in a pan together with mashed potatoes or crushed roast potatoes until the mixture is well-cooked and brown on the sides. It is often served with cold meat from the Sunday roast, and pickles or brown sauce.

The meat was traditionally added to the bubble and squeak itself, although nowadays it is more commonly made without meat. The earliest known recipe was by Maria Rundell in 1806.

The name bubble and squeak is used throughout the United Kingdom, and it may also be understood in parts of some other Commonwealth countries and the United States.

Bubble and squeak was a popular dish during World War II, as it was an easy way of using leftovers during a period when most foods were subject to rationing. In more recent times, pre-prepared frozen and tinned versions have become available.
5 replies, 842 views
Replies to this discussion thread
| | | | |
| --- | --- | --- | --- |
| 5 replies | Author | Time | Post |
| Bubble and Squeak (Original post) | Fumesucker | Sep 2012 | OP |
| | Graybeard | Sep 2012 | #1 |
| | cbayer | Sep 2012 | #2 |
| | MADem | Sep 2012 | #3 |
| | TreasonousBastard | Sep 2012 | #4 |
| | Warpy | Sep 2012 | #5 |
---
Response to Fumesucker (Original post)
Mon Sep 3, 2012, 06:42 AM
Graybeard (6,984 posts)
1. Great way to use leftovers.
Last edited Mon Sep 3, 2012, 08:03 AM - Edit history (1)
Our family only included the cabbage and potatoes. No meat or other veggies.

Cabbage cut and potatoes diced to approx the same size pieces. Toss together evenly. Large frying pan well buttered and hot. Allow it to cook through and get a "crust" on the bottom before turning everything over to the other side. When crispy again on the bottom it's ready to serve with extra butter, salt & pepper.

We loved it as kids and I love it now.
Keep it lit.
---
Response to Fumesucker (Original post)
Mon Sep 3, 2012, 10:15 AM
cbayer (126,028 posts)
2. My husband is english and generally just pushes all the food on his plate into
one pile anyway, so this would be the perfect way to serve him leftovers, lol.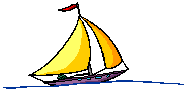 ---
Response to Fumesucker (Original post)
Mon Sep 3, 2012, 11:26 AM
MADem (94,950 posts)
3. Your dad, I think, was correct!
I can't imagine eating B and S from a tin, or frozen (unless it was "home-made frozen"). The whole idea is that it is supposed to be made from leftovers, and it evokes a previous meal at times!

It's really just a veggies-added version of what some folks call "hash."

It's good stuff--it was good stuff the first time around, too!

---
Response to MADem (Reply #3)
Mon Sep 3, 2012, 02:10 PM
TreasonousBastard (22,208 posts)
4. Fascinating that someone would be selling canned leftovers...
Of course, you could throw a bunch of any old canned or frozen veggies in a pan with some canned gravy and call them leftovers.




Some see the glass as half full, some see it as half empty-- I prefer to just take the glass to someone who is thirsty.
---
Response to Fumesucker (Original post)
Mon Sep 3, 2012, 02:35 PM
Warpy (73,172 posts)
5. Here in the upper midwest, leftovers were mixed with cooked oats
usually in the form of pin oats, steamed in cans and then sliced and fried for breakfasts--Scrapple. That's one of the things I grew up on.

My mother turned her nose up at the super economical things she'd eaten as a teenager in the Depression. Alas, colcannon and bubble & squeak were among them. I had to discover those as an adult. Scrapple was foreign to her, so that was a Depression favorite that got adopted.
Capitalism is the extraordinary belief that the nastiest of men for the nastiest of motives will somehow work for the benefit of all. - John Maynard Keynes