Sun Feb 5, 2012, 07:47 PM
BeFree (23,843 posts)
Nuclear Waste Solution
The nukes are gonna kill off humanity with just the present day problems.

The waste build up alone is gonna do us in. And more is being made everyday.

If we could build a spaceship to haul it all to the moon we might save our butts.

Since that ain't gonna happen any time soon, I say we beg the space aliens, if they exist, to come down and be our garbage men.


Befree.
8 replies, 1771 views
Replies to this discussion thread
| | | | |
| --- | --- | --- | --- |
| 8 replies | Author | Time | Post |
| Nuclear Waste Solution (Original post) | BeFree | Feb 2012 | OP |
| | LARED | Feb 2012 | #1 |
| | jberryhill | Feb 2012 | #2 |
| | Bolo Boffin | Feb 2012 | #4 |
| | deconstruct911 | Feb 2012 | #3 |
| | ryan_cats | Feb 2012 | #5 |
| | Codeine | Feb 2012 | #6 |
| | zappaman | Feb 2012 | #7 |
| | sunyoyo | Feb 2012 | #8 |
---
Response to BeFree (Original post)
Sun Feb 5, 2012, 10:07 PM
LARED (11,735 posts)
1. How exactly is nuclear waste going to kill off humanity? nt
"Yet the same revolutionary beliefs for which our forebears fought are still at issue around the globe - The belief that the rights of man come not from the generosity of the state but from the hand of God." John F. Kennedy Inaugural address January 20, 1961
---
Response to BeFree (Original post)
Wed Feb 8, 2012, 01:36 AM
jberryhill (32,325 posts)
2. How reliable would you like that rocket to be?
Then we can talk abou lift capacity. That big honking huge Saturn V engine was needed to get that teeny lunar lander to the moon, and the command module into orbit.
None of that stuff was all that heavy, and you are talking about tons of material.
"If you're a DUer, be a DOER!" -- MrScorpio
---
Response to jberryhill (Reply #2)
Thu Feb 9, 2012, 07:33 AM
Bolo Boffin (23,796 posts)
4. Time to build the space elevator!
http://en.wikipedia.org/wiki/Space_elevator
I wouldn't take the waste to the moon. I'd send it toward the Sun. It doesn't have to get there anytime soon. Just get there. Aim it up from the solar system plane so that it doesn't hit Venus or Mercury, but not far enough that it escapes from the sun. Done and done.
And if we ever figure out something constructive to do with all that stuff, go get it again!
---
Response to BeFree (Original post)
Wed Feb 8, 2012, 11:32 PM
deconstruct911 (815 posts)
3. Nuclear waste solution...
---
Response to BeFree (Original post)
Sat Feb 11, 2012, 12:47 PM
ryan_cats (975 posts)
5. You give hyperbole a bad name
You give hyperbole a bad name. We are not drowning in waste. The plants currently operating are reliable (most have been running over 30 years) and how do you propose to replace the electricity lost by shutting down nuclear plants?
The Fukishima plants were a disaster waiting to happen. What, build nuclear plants near the ocean and in a place known for its high seismic activity, great idea.
When our current plant's operating licenses expire, they'll either get an extension or close down and decommission.
The bad part about nuclear plants is how close they put them to population center/fault lines or both.
Yes, there's risk but we can't have a risk free society, it's impossible to attain although a noble goal.
You talk about waste, what about the nuclear material in the US'es arsenal? We have 9,600 bombs ready to go.
http://www.neatorama.com/2010/05/03/just-how-many-nukes-does-the-us-have/
What do we do with them as well as ones from Russia, former Russian states, India, Pakistan, South Africa, Korea (maybe) and Israel and soon to be Iran.
As long as they don't license any more (there are disturbing reports that a plant in Georgi has received a permit to build another unit) the ones we have now will eventually succumb to entropy.
Please consider fostering or getting an abandoned or stray animals.
---
Response to BeFree (Original post)
Sat Feb 11, 2012, 04:03 PM
Codeine (12,949 posts)
6. Cheeseburgers are a greater threat to humanity than nuclear waste.
Childish hysteria.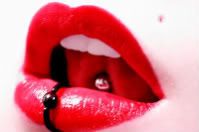 ---
Response to BeFree (Original post)
Sat Feb 11, 2012, 11:42 PM
zappaman (10,708 posts)
7. I blame BUSHCO. n/t
---
Response to BeFree (Original post)
Mon Feb 20, 2012, 05:46 AM
sunyoyo (10 posts)
8. Sounds so bad
Perhaps it not only sounds bad, but also it is really bad.