Tue Feb 12, 2013, 07:01 PM
n2doc (29,549 posts)
Woman Drank Herself to Death with Coca-Cola
A New Zealand woman's 2.2 gallon a day Coca-Cola habit was a major factor in her death, a coroner found Tuesday, urging the soft drink giant to put health warnings on its caffeinated products.
Natasha Harris, a 30-year-old mother of eight from Invercargill in southern New Zealand, drank huge amounts of the fizzy beverage for years before her death in February 2010, coroner David Crerar found.
He said Harris suffered from a number of health conditions which could be linked to the "extreme" amounts of Coke she downed, playing a role in the cardiac arrhythmia that finally killed her.
"I find that when all the available evidence is considered, were it not for the consumption of very large quantities of Coke by Natasha Harris, it is unlikely that she would have died when she died and how she died," he found.
more
http://news.discovery.com/human/health/deadly-coca-cola-habit-130212.htm#mkcpgn=rssnws1
Censorship of Information is Un-American and Anti-progressive
6 replies, 677 views
Replies to this discussion thread
| | | | |
| --- | --- | --- | --- |
| 6 replies | Author | Time | Post |
| Woman Drank Herself to Death with Coca-Cola (Original post) | n2doc | Feb 2013 | OP |
| | Curmudgeoness | Feb 2013 | #1 |
| | liberal N proud | Feb 2013 | #2 |
| | kickysnana | Feb 2013 | #3 |
| | dixiegrrrrl | Feb 2013 | #5 |
| | krispos42 | Feb 2013 | #4 |
| | rachel1 | Feb 2013 | #6 |
---
Response to n2doc (Original post)
Tue Feb 12, 2013, 08:04 PM
Curmudgeoness (12,220 posts)
1. Holy crap!
I don't think that I could drink 2.2 gallons of anything every day. And of all things, Coke. Good lord!


The difference between stupidity and genius is that genius has its limits. - Albert Einstein
---
Response to n2doc (Original post)
Tue Feb 12, 2013, 08:14 PM
liberal N proud (45,443 posts)
2. I used to have 4 cokes a day
2 20oz drinks and 2 12 oz. I thought that was extreme, cut down to 2 max one on a normal day.

I also was concerned about the sugar and now only drink Coke Zero which has it's own problems.


Some cannot tolerate when others do not agree with them. This problem is the underlying cause of most conflicts. A little tolerance goes along way to making the world fit together.
---
Response to n2doc (Original post)
Tue Feb 12, 2013, 08:22 PM
kickysnana (3,316 posts)
3. 30 years old and 8 kids but Coke-a cola killed her. Riiight. n/t
"The first truth is that the liberty of a democracy is not safe if the people tolerate the growth of private power to a point where it becomes stronger than their democratic state itself. That, in its essence, is fascism — ownership of government by an individual, by a group, or by any other controlling private power. " — Franklin D. Roosevelt, April 29, 1938.
---
Response to kickysnana (Reply #3)
Tue Feb 12, 2013, 11:28 PM
dixiegrrrrl (34,112 posts)
5. Coke puts a large amount of sodium in the drink
then covers the taste up with lots of sweeteners
so that you get thirsty again and want more Coke.
Well, I am sure Pepsi does the same, but I only read about Coke.

fortunately, my body rebels when I have a soft drink,
But I know several people who drink a LOT of soda, and have said they have trouble quitting.




if you are feeling disillusioned, perhaps you need to ask why you had illusions in the first place
---
Response to n2doc (Original post)
Tue Feb 12, 2013, 08:30 PM
krispos42 (46,129 posts)
4. "Drinking 10 liters of Coke every day substantially reduces the likelihood of age-related diseases"
Classic Fark headline...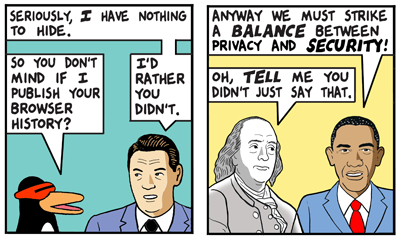 ---
Response to n2doc (Original post)
Thu Feb 14, 2013, 07:59 PM
rachel1 (538 posts)
6. Isn't about time for someone to take Coca-Cola to court for what they've done to her
and everyone else?
"The power to question is the basis of all human progress." - Indira Gandhi