Sat Mar 31, 2012, 08:39 AM
dipsydoodle (37,418 posts)
Government to reconsider nerve agent pesticides
The Government is to reconsider its refusal to ban neonicotinoid pesticides, the nerve-agent chemicals blamed for the collapse of bee colonies worldwide, the chief scientist at the Department of the Environment, Sir Robert Watson, told The Independent.
Sir Robert, a former head of the UN climate panel, moved quickly to begin a comprehensive re-evaluation of the Government's stance after two new scientific studies, from Britain and France, strongly linked neonicotinoid use to bee declines.
He said the new studies, and others, would be closely analysed.
The Government has refused previous requests to consider a precautionary suspension of the chemicals, which have been banned in France and Italy, despite mounting evidence that they are harmful to bees and other pollinating insects, even in minute doses.
http://www.independent.co.uk/environment/nature/government-to-reconsider-nerve-agent-pesticides-7604121.html
Loss of bees is also attributable to the Asian Varroa Destructor mite and general loss of habitat too.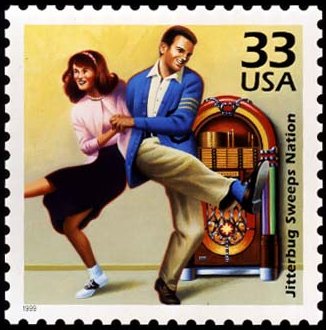 2 replies, 841 views
Replies to this discussion thread
| | | | |
| --- | --- | --- | --- |
| 2 replies | Author | Time | Post |
| Government to reconsider nerve agent pesticides (Original post) | dipsydoodle | Mar 2012 | OP |
| | Voice for Peace | Mar 2012 | #1 |
| | LeftishBrit | Mar 2012 | #2 |
---
Response to dipsydoodle (Original post)
Sat Mar 31, 2012, 09:24 AM
Voice for Peace (9,817 posts)
1. whatever's affecting the bees is also affecting us, surely
The abundance of deadly stuff we've put in our environment..
it is so sad. Who is measuring the combined and cumulative
effect of ALL of it?

Many deadly toxins, determined to be safe enough for consumption,
if it's just a teensy weensy eensy little bit; but when you add one
teensy weensy bit of poison, to another eensy teensy bit of poison,
to another, to another, to another, you get a big lotta poisons and
in addition, who knows what all those toxins do for & with each other?

Sprays and cleaners, exhaust and waste products and additives,
pharmaceutical byproducts, room fresheners, pesticides, probably
a lot of crap we don't even know about.. how will history describe
this time? The children in vast numbers developed strange
disorders.. cancers of every size and color grew in every corner of the
land; every common old disease that was cured was replaced by
a host of new, mysterious and seemingly incurable ones..
Who is looking at the big picture, the overview of all this?

see the forest, for the sake of the trees!! & the bees



"It is not the world that needs peace, it is people." Prem Rawat
---
Response to dipsydoodle (Original post)
Sat Mar 31, 2012, 02:40 PM
LeftishBrit (30,922 posts)
2. Hope they do ban them...
Apart from everything else, if they're that harmful to insects, you do wonder whether they're particularly good for humans!
'I kept the faith and I kept voting/ Not for the iron fist but for the helping hand' - Billy Bragg