Thu May 31, 2012, 05:35 AM
dipsydoodle (37,129 posts)
Special report: Tamil asylum-seekers to be forcibly deported
Last edited Thu May 31, 2012, 05:43 AM - Edit history (1)
Dozens of Tamil asylum-seekers will be forcibly removed from Britain on a secretive deportation flight today despite credible evidence that they face arrest and retribution on their return.
A chartered plane, PTV030, is due to take off at 15.30 from an undisclosed London airport and fly direct to Colombo. Human-rights organisations have called on the UK Border Agency to halt the flight on the grounds that Tamils who are known to be critical of the Sri Lankan government have been brutally treated following their return.
The forced removals come as Mahinda Rajapaksa, who was the architect of Sri Lanka's final victorious push three years ago against the Tamil Tigers – a military offensive which defeated the brutal insurgency group but also led to the deaths of tens of thousands of civilians – flies into the UK to join the Queen's Diamond Jubilee celebrations.
Human Rights Watch has documented 13 credible cases over the past two years in which failed Tamil asylum-seekers from Europe have been tortured after landing in Sri Lanka, and warns that those cases are likely to be "just the tip of the iceberg".
http://www.independent.co.uk/news/uk/home-news/special-report-tamil-asylumseekers-to-be-forcibly-deported-7804982.html
From March this year :
It is a chilling piece of footage that represents yet another blow for the beleaguered Sri Lankan government in its attempts to head off a critical resolution at the United Nations Human Rights Council in Geneva this week.
The short clip dates from the final hours of the bloody 26-year civil war between the Sri Lankan government and the secessionist rebels of the Tamil Tigers, the LTTE.
A 12-year-old boy lies on the ground. He is stripped to the waist and has five neat bullet holes in his chest. His name is Balachandran Prabakaran and he is the son of the LTTE leader, Velupillai Prabhakaran. He has been executed in cold blood. Beside him lie the bodies of five men, believed to be his bodyguards. There are strips of cloth on the ground indicating that they were tied and blindfolded before they were shot – further evidence suggesting that the Sri Lankan government forces had a systematic policy of executing many surrendering or captured LTTE fighters and leading figures, even if they were children.
The footage – dating from 18 May 2009 and which seems to have been shot as a grotesque "trophy video" by Sri Lankan forces – will be broadcast for the first time on Wednesday night in a Channel 4 film, Sri Lanka's Killing Fields: War Crimes Unpunished – a sequel to the controversial investigation broadcast last year which accused both the LTTE and the Sri Lankan government of war crimes and crimes against humanity.
http://www.independent.co.uk/news/world/asia/sri-lanka-a-child-is-summarily-executed-7555062.html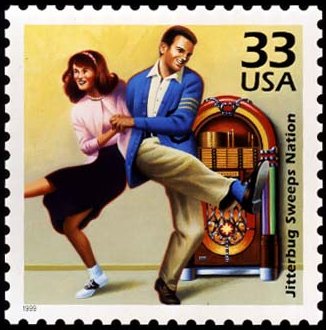 0 replies, 510 views