Tue Feb 5, 2013, 02:23 PM
TexasTowelie (6,242 posts)
Trade Associations Lend Support for Medicaid Expansion
Despite the resistance of Gov. Rick Perry and many other Republicans to expanding Medicaid in Texas under the Affordable Care Act, some momentum seems to be building from outside of the Capitol in support of the expansion.
Texas' two largest health care trade associations, the Texas Medical Association and the Texas Hospital Association, have announced support for extending Medicaid coverage to low-income adults. But both organizations also say that in order for the plan to work in Texas, lawmakers here also must implement reforms that will contain costs and bring more doctors into the Medicaid program to provide care for the additional patients.
"The most viable path is to try to work with (the federal government) to create a reformed program that does meet the needs of Texas better," said John Hawkins, senior vice president of government relations at the Texas Hospital Association. He said the plan to expand must be bipartisan. Democrats must be flexible in considering "personal responsibility" reforms, such as requiring some new patients under the expansion to pay co-pays. And Republicans, he said, must "play ball" because the current system is fiscally inefficient. "We're still providing this care at the local government level, but we're doing it in a fragmented way that actually costs more and has worse outcomes," Hawkins said.
For an additional investment of $15 billion over 10 years, Texas could draw down $100 billion in federal funding to insure two million more Texans through the state's Medicaid program, according to a report by Billy Hamilton, a nonpartisan consultant who was previously the state's chief revenue estimator.
More at
http://www.texastribune.org/2013/02/05/trade-associations-lend-support-medicaid-expansion/
.
I have acted with honesty and integrity in producing this work and am unaware of anyone who has not.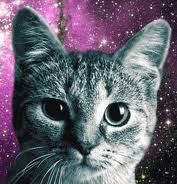 1 replies, 346 views
Replies to this discussion thread
| | | | |
| --- | --- | --- | --- |
| 1 replies | Author | Time | Post |
| Trade Associations Lend Support for Medicaid Expansion (Original post) | TexasTowelie | Feb 2013 | OP |
| | onestepforward | Feb 2013 | #1 |
---
Response to TexasTowelie (Original post)
Tue Feb 5, 2013, 11:17 PM
onestepforward (3,479 posts)
1. I hope pressure from these groups will do it.
That's what I'm counting on.
The old Lakota was wise. He knew that man's heart away from nature becomes hard; he knew that lack of respect for growing, living things soon led to lack of respect for humans too. ~Chief Luther Standing Bear