Wed Dec 19, 2012, 10:18 PM
w8liftinglady (23,094 posts)
3 replies, 805 views
Replies to this discussion thread
| | | | |
| --- | --- | --- | --- |
| 3 replies | Author | Time | Post |
| Texas State Senator brings Perry to his knees (Original post) | w8liftinglady | Dec 2012 | OP |
| | onestepforward | Dec 2012 | #1 |
| | TexasTowelie | Dec 2012 | #2 |
| | hobbit709 | Dec 2012 | #3 |
---
Response to w8liftinglady (Original post)
Wed Dec 19, 2012, 11:27 PM
onestepforward (3,485 posts)
1. Wendy is awesome! n/t
The old Lakota was wise. He knew that man's heart away from nature becomes hard; he knew that lack of respect for growing, living things soon led to lack of respect for humans too. ~Chief Luther Standing Bear
---
Response to w8liftinglady (Original post)
Thu Dec 20, 2012, 12:43 AM
TexasTowelie (6,259 posts)
2. Weren't there rumors of a DPS trooper or one of his security guards doing the same thing several
years ago?
My apologies for the innuendo w8liftinglady and thank you for working for Wendy! I'll administer the appropriate punishment to myself:
I have acted with honesty and integrity in producing this work and am unaware of anyone who has not.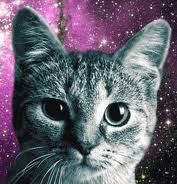 ---
Response to w8liftinglady (Original post)
Thu Dec 20, 2012, 06:57 AM
hobbit709 (29,009 posts)
3. Typical Perry.
He sees all state agencies as a way to funnel money to his cronies/contributors.
I wouldn't shut up when threatened with Ft. Leavenworth. I won't shut up now. Make me laugh at you-put me on ignore.