Tue Aug 28, 2012, 11:23 AM
TexasTowelie (6,239 posts)
Perry picks ex-railroad commissioner Williams to be Texas education chief
Michael Williams, a former chairman of the Texas Railroad Commission who lost a bid for Congress in May, was named to the state's top education post Monday by Gov. Rick Perry.
A GOP stalwart with close ties to Perry, Williams was appointed to the U.S. Department of Education in 1990 by President George H.W. Bush but otherwise has not been involved in education policy. He does, however, hew closely to Perry's conservative values and business-friendly policies.
Williams assumes leadership of the Texas Education Agency during a time of political, legal and financial tumult. He will have to contend immediately with school finance litigation that goes to trial this fall, battles over a controversial standardized testing system, a continuing budget crunch and an in-depth review of the agency by the Legislature.
A staunch conservative, Williams has long been a vocal advocate of providing public school students with vouchers to attend private school. He could serve as an important ally for lawmakers who plan to push for a voucher program in the next legislative session.
http://www.statesman.com/news/texas-politics/perry-picks-ex-railroad-commissioner-williams-to-be-2444069.html
Isn't it reassuring to know that the governor has a recycling program in effect?
I have acted with honesty and integrity in producing this work and am unaware of anyone who has not.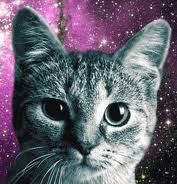 9 replies, 1408 views
Replies to this discussion thread
| | | | |
| --- | --- | --- | --- |
| 9 replies | Author | Time | Post |
| Perry picks ex-railroad commissioner Williams to be Texas education chief (Original post) | TexasTowelie | Aug 2012 | OP |
| | northoftheborder | Aug 2012 | #1 |
| | sonias | Aug 2012 | #2 |
| | bootat9 | Sep 2012 | #8 |
| | pansypoo53219 | Aug 2012 | #3 |
| | eppur_se_muova | Aug 2012 | #4 |
| | thevoiceofreason | Aug 2012 | #5 |
| | mbperrin | Aug 2012 | #6 |
| | Javaman | Aug 2012 | #7 |
| | DhhD | Sep 2012 | #9 |
---
Response to TexasTowelie (Original post)
Tue Aug 28, 2012, 11:37 AM
northoftheborder (3,981 posts)
1. williams is a terrible choice
"Love and charity and duty and patriotism, that's what makes America great."
---
Response to northoftheborder (Reply #1)
Tue Aug 28, 2012, 11:49 AM
sonias (18,063 posts)
2. I agree with you - he's a terrible choice
But lets face it - for the job they want him to do i.e. destroy the public education system in Texas, he's the right man for the job.
You really have to wonder what kind of favors Williams is pulling to get this cushy job. It pays well.
If the society today allows wrongs to go unchallenged, the impression is created that those wrongs have the approval of the majority. -Barbara Jordan
---
Response to northoftheborder (Reply #1)
Tue Sep 4, 2012, 03:42 PM
bootat9 (10 posts)
8. just another
republican hack who will set back public schools back three decades while at the same time help lead the charge for vouchers.
---
Response to TexasTowelie (Original post)
Tue Aug 28, 2012, 12:46 PM
pansypoo53219 (9,669 posts)
3. a stupider texas mean more publikklan.
---
Response to TexasTowelie (Original post)
Tue Aug 28, 2012, 01:32 PM
eppur_se_muova (21,411 posts)
4. Texas Railroad Commission -- famed for its competence and incorruptibility.
Oops, misplaced an "in".
"We've been attacked by the intelligent, educated segment of the culture." -- Pastor Ray Mummert, Dover, PA, during an attempt to introduce creationism -- er, "intelligent design", into the Dover Public Schools.
---
Response to TexasTowelie (Original post)
Tue Aug 28, 2012, 02:22 PM
thevoiceofreason (3,413 posts)
5. Sigh
The TEA run by a TEA party goof - can everyone say "vouchers?"
---
Response to TexasTowelie (Original post)
Tue Aug 28, 2012, 05:19 PM
mbperrin (7,335 posts)
6. I wonder why we can never get anyone in education as the commish...
no, wait, that's crazy talk.
"No matter how cynical you become, it's never enough to keep up." - Lily Tomlin
---
Response to TexasTowelie (Original post)
Wed Aug 29, 2012, 11:02 AM
Javaman (41,854 posts)
7. Dumbing down students to become repukes of tomorrow. nt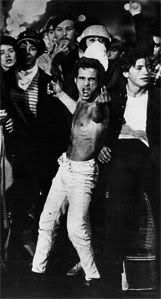 The Tea Party: The hopelessly stupid lead by the willfully corrupt.
---
Response to TexasTowelie (Original post)
Tue Sep 4, 2012, 07:08 PM
DhhD (1,342 posts)
9. Last Commissioner resigned over new law refusing students high school credits if they did not pass
Last edited Wed Sep 5, 2012, 03:07 PM - Edit history (1)
the End of Course STAAR exams in 9th grade.

About 65% of all high school Freshman did not pass the English Writing portion (1 of 5 End of Course Exams) of the STAAR. A few months earlier, about March the Commissioner of Education who is the head of the Texas Education Agency placed a stay or put a one year stop to this law. If he had not put a stop to the TX Legislative Bill in place, it would have meant that about 65% of all TX freshman would have to take the English I course again in the next semester. In other words the new law would deni the CREDIT for English I. This summer many 9th graders took an enrichment English class before taking the writing portion of STAAR over. Some did not pass the English I Reading part also. Some did not pass the Math, or Science or Social Studies STAAR either and will have to take the test again.

This new commissioner will have to deal with the full implementation of the Bill by the end of the 2012-13 school year. And the Sophomore STAAR End of Course Exams will be added this Spring. I can see where kids will be starting to really get behind.

There again, most school districts in Texas have a law suite against the State for under funding the schools. Looks to me like we are going to need a 5th year of high school. In 2013-14 the Junior STAAR is added. 2014-15 Senior STAAR added.

It seems to me like the children will be targeted for a computer privatization tutorial. Business will profit off of failure of our children.
How horrible is the TEA TX Legislature? I am voting against this extremism this November.