Fri Sep 6, 2013, 01:08 AM
TexasTowelie (6,249 posts)
A Fort Worth Insurance Salesman Stole a $1 Million Settlement from a Widowed Mother of Three
Caleb Deason, from an ad for his company, CD Financial.
When Danny Secker died unexpectedly last January at the age of 41, he left behind a widow, three sons -- one 3 years old, the others 5-month-old twins -- along with a $1 million life insurance policy through Transamerica to help see his family through.
The timing of the life insurance policy, purchased just three months before his death, was almost uncanny, but Transamerica did its due diligence and wired payment to his widow.
She never saw a dime.
Instead, according to an indictment filed Wednesday in federal court, the money went straight into the bank account of their insurance agent, Fort Worth financial planner Caleb Deason. According to court documents, he did so by altering the routing information on the wire transfer and forging the widow's signature.
More at
http://blogs.dallasobserver.com/unfairpark/2013/09/life_insurance_salesman_steals.php
.
The article states that public documents show that Deason was also fighting foreclosure on his half-million-dollar Fort Worth home. That should be taken as a sign that he shouldn't be a financial planner.
I have acted with honesty and integrity in producing this work and am unaware of anyone who has not.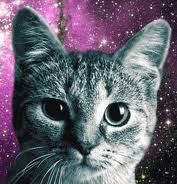 4 replies, 1129 views
Replies to this discussion thread
| | | | |
| --- | --- | --- | --- |
| 4 replies | Author | Time | Post |
| A Fort Worth Insurance Salesman Stole a $1 Million Settlement from a Widowed Mother of Three (Original post) | TexasTowelie | Sep 2013 | OP |
| | Warpy | Sep 2013 | #1 |
| | pnwest | Sep 2013 | #2 |
| | Manifestor_of_Light | Sep 2013 | #3 |
| | synapticwave | Sep 2013 | #4 |
---
Response to TexasTowelie (Original post)
Fri Sep 6, 2013, 01:36 AM
Warpy (73,172 posts)
1. What a sleaze!
He should never see sunshine unless it's shining through bars and barbed wire for the rest of his life.

Instead, he'll get a little tap on the wrist while a family lives in poverty.
Capitalism is the extraordinary belief that the nastiest of men for the nastiest of motives will somehow work for the benefit of all. - John Maynard Keynes
---
Response to TexasTowelie (Original post)
Fri Sep 6, 2013, 02:02 AM
pnwest (617 posts)
2. I mean, did he think she wasn't going to
wonder where her settlement was? That she wouldn't miss $1M? How could he possibly think he'd get away with this?
---
Response to TexasTowelie (Original post)
Fri Sep 6, 2013, 02:47 AM
Manifestor_of_Light (17,084 posts)
3. What a sleazeball!!!!
---
Response to TexasTowelie (Original post)
Fri Sep 6, 2013, 12:34 PM
synapticwave (52 posts)
4. CD Financial? Should be Seedy Financial.