Sat Jul 6, 2013, 04:14 PM
TexasTowelie (6,239 posts)
Poll Shows Rick Perry Soundly Rejected by His Own State and His Own Party
Earlier this year, Public Policy Polling concluded that most Texas voters are done with Rick Perry. According to a poll released this week, Perry is still about as popular as the MERS virus.
In bad news for Perry but good news for the country, PPP found that fully 74 percent of Texans believe Perry should not run for president and 8 percent aren't sure, leaving only 18 percent who think he should. Even 59 percent of Republicans think he shouldn't run again.
Among other primary contenders, Cruz remains the most popular GOP candidate in Texas, followed by Jeb Bush, Chris Christie, Rand Paul, Paul Ryan and "someone else/not sure" before finally getting down the list to Perry. While none of the other potential candidates are exactly a progressive's dream, it's at least satisfying to see Perry being dismissed by his own party in his own state in the poll's results.
In a head-to-head match-up, Perry even loses to Clinton in Texas - he gets 44 percent of the vote to her 48. Not only do 66 percent of moderates choose Hillary, but even 23 percent of those who identify as 'somewhat conservative' choose her as well. And it's not because Hillary is particularly popular in Texas - the poll shows that Ted Cruz would beat her by at least 5 points.
More at
http://www.burntorangereport.com/diary/13742/poll-shows-rick-perry-soundly-rejected-by-his-own-state-and-his-own-party
.
I have acted with honesty and integrity in producing this work and am unaware of anyone who has not.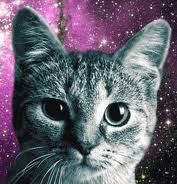 2 replies, 646 views
Replies to this discussion thread
| | | | |
| --- | --- | --- | --- |
| 2 replies | Author | Time | Post |
| Poll Shows Rick Perry Soundly Rejected by His Own State and His Own Party (Original post) | TexasTowelie | Jul 2013 | OP |
| | blkmusclmachine | Jul 2013 | #1 |
| | malokvale77 | Jul 2013 | #2 |
---
Response to TexasTowelie (Original post)
Sat Jul 6, 2013, 05:14 PM
blkmusclmachine (6,446 posts)
1. I wonder if the secret black box voting machines helped Perry?
---
Response to blkmusclmachine (Reply #1)
Sun Jul 7, 2013, 05:51 PM
malokvale77 (615 posts)
2. How do you think Bush became Guv...
It debuted right here in Texas.
Old age is not for sissies