Tue Dec 18, 2012, 08:52 AM
dipsydoodle (37,490 posts)
Beethoven's 9th flashmob
Last edited Tue Dec 18, 2012, 09:01 AM - Edit history (1)
Thought we might have a bit of culture for Christmas.
Different mob here - 10,000 singers !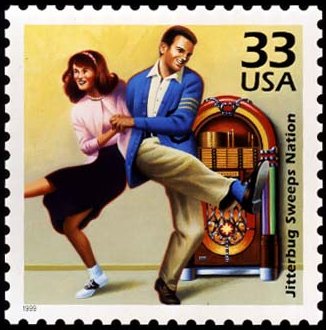 4 replies, 614 views
Replies to this discussion thread
| | | | |
| --- | --- | --- | --- |
| 4 replies | Author | Time | Post |
| Beethoven's 9th flashmob (Original post) | dipsydoodle | Dec 2012 | OP |
| | canoeist52 | Dec 2012 | #1 |
| | jamtoday | Dec 2012 | #2 |
| | Trajan | Dec 2012 | #3 |
| | dipsydoodle | Dec 2012 | #4 |
---
Response to dipsydoodle (Original post)
Tue Dec 18, 2012, 10:21 AM
canoeist52 (1,716 posts)
1. This is what I watch when I need to renew my faith in humanity.
I especially love the reactions of the children in the crowd.
"Always vote for principle, though you may vote alone, and you may cherish the sweetest reflection that your vote is never lost."~John Quincy Adams
---
Response to canoeist52 (Reply #1)
Fri Dec 21, 2012, 08:37 AM
jamtoday (110 posts)
2. It's sad

the children's lack of exposure or opportunity to experience such things. At around 8 yrs old I was taken to a special matinee given by the Halle orchestra with Sir Malcolm Sergeant conducting Peter And The Wolf and The Young Person's Guide To The Orchestra, spending the whole time mesmerized. I remember so well the timbre of the instruments which at that age I found a delight. It has had a profound effect and affect upon me ever since. Perhaps that's the key as people now seem shielded from the profound.
Ignorance and a narrow education lay the foundation of vice, and imitation and custom rear it up.-Mary Astell
---
Response to dipsydoodle (Original post)
Wed Dec 26, 2012, 06:56 PM
Trajan (16,224 posts)
3. I love both of these clips ....
It's so refreshing to see the effects of such wonderful music on the community at large .... It offers fresh proof that humanity is, at least some of the time, decent, reasonable and expansive ....
I love the Japanese clip as well - The conductor is so impassioned by the music he himself wields and molds with his own hands .... What a revelation of the power of this amazing work of art .... The Japanese have been performing the Ninth in many venues, every year, for decades ..... It has nothing to do with the history of the Axis powers, but, instead is borne of a national appreciation of the beauty of Beethoven's art.
You might also venture to listen to the entire Ninth Symphony, conducted by Bernstein just after the fall of the Berlin Wall in 1989:
http://www.democraticunderground.com/1034726
It is a historic rendering of that great work of art ... Enjoy !
"Conservatism discards Prescription, shrinks from Principle, disavows Progress; having rejected all respect for antiquity, it offers no redress for the present, and makes no preparation for the future." ~Benjamin Disraeli
---
Response to Trajan (Reply #3)
Thu Dec 27, 2012, 05:38 AM
dipsydoodle (37,490 posts)
4. Your further link is much appreciated.
The composition of that orchestra ! Stirring music indeed.
I stared watching I last night on the tablet but will start from scratch again today on the PC with better sound.