Wed Oct 17, 2012, 09:24 PM
Staph (2,475 posts)
TCM Schedule for Thursday, October 18 -- What's on Tonight: 60th Anniversary of Cinemara
Today we're celebrating Miriam Hopkins, born Ellen Miriam Hopkins on October 18, 1902, in Savannah, Georgia. In prime time, TCM is celebrating the 60th anniversary of the Cinerama process, with the premiere of This Is Cinerama at the Broadway Theatre in New York, on September 30, 1952. Enjoy!


6:00 AM -- MGM Parade Show #16 (1955)
Nelson Eddy and Jeanette MacDonald perform in a clip from "Maytime"; George Murphy introduces a clip from "I'll Cry Tomorrow." Hosted by George Murphy.
BW-26 mins, TV-G,


6:30 AM -- Wise Girl (1937)
A rich girl plays poor to win over a Greenwich Village artist.
Dir: Leigh Jason
Cast: Miriam Hopkins, Ray Milland, Walter Abel
BW-70 mins, TV-G, CC,

In Feb. 1938, this film was being shown on a double bill with Penitentiary.


7:45 AM -- Woman Chases Man (1937)
A millionaire hires a lady architect to con the money for a housing project out of his wealthy son.
Dir: John Blystone
Cast: Miriam Hopkins, Joel McCrea, Charles Winninger
BW-69 mins, TV-G,

Broderick Crawford's film debut.


9:00 AM -- The Old Maid (1939)
An unmarried mother gives her illegitimate child to her cousin.
Dir: Edmund Goulding
Cast: Bette Davis, Miriam Hopkins, George Brent
BW-95 mins, TV-PG, CC,

To get the effects of aging, Bette Davis didn't wear any eye makeup or lipstick, and makeup artist Perc Westmore used a pale, ashen base on her face.


10:45 AM -- Lady With Red Hair (1940)
An actress hopes to regain her lost son by making it to the top.
Dir: Kurt Bernhardt
Cast: Miriam Hopkins, Claude Rains, Richard Ainley
BW-78 mins, TV-G, CC,

Louis Payne, the husband of Mrs. Leslie Carter in real life, coached Richard Ainley, who was playing him in the movie.


12:15 PM -- Virginia City (1940)
A rebel spy poses as a wild West dance hall girl.
Dir: Michael Curtiz
Cast: Errol Flynn, Miriam Hopkins, Randolph Scott
BW-121 mins, TV-G, CC,

Miriam Hopkins replaced Olivia de Havilland.


2:24 PM -- Present With A Future: Bette Davis Christmas War Bonds Trailer (1943)
A mother explains to her children, Jenny and Billy, why they received war bonds as Christmas presents.
Dir: Vincent Sherman
Cast: Bette Davis, Patti Hale
BW-2 mins,

A clip from this short was shown in Bette Davis: A Basically Benevolent Volcano (1983) - a TV Movie.


2:30 PM -- Old Acquaintance (1943)
Two writers, friends since childhood, fight over their books and lives.
Dir: Vincent Sherman
Cast: Bette Davis, Miriam Hopkins, Gig Young
BW-110 mins, TV-PG, CC,

This is the film with the often shown, camp classic scene of Bette Davis calmly grabbing Miriam Hopkins by the shoulders, vigorously shaking her, throwing her down into a chair, and then calmly saying with a clipped, sarcastic edge: "Sorry". Bette Davis later admitted she immensely enjoyed playing that scene.


4:30 PM -- The Swordsman Of Siena (1962)
An adventurer's loyalties are tested when he falls in with rebels in 16th-century Spain.
Dir: Etienne Périer
Cast: Stewart Granger, Sylva Koscina, Christine Kaufmann
C-96 mins, TV-PG,

Based on the novel The Swordsman of Siena by Anthony Marshall.


6:15 PM -- The Crooked Road (1964)
A reporter tries to steal a Balkan dictator's secrets and his wife.
Dir: Don Chaffey
Cast: Robert Ryan, Stewart Granger, Nadia Gray
BW-94 mins, TV-PG, CC, Letterbox Format

Some small part actors are dubbed by Robert Rietty.



TCM PRIMETIME - WHAT'S ON TONIGHT: 60TH ANNIVERSARY OF CINERAMA


8:00 PM -- Cinerama Adventure (2002)
A nostalgic and compelling look into the legendary three camera, three projector process.
Dir: David Strohmaier
Cast: Lowell Thomas, Fred Waller, Jim Morrison
BW-97 mins, TV-14, CC, Letterbox Format

This documentary is featured on the Three-Disc Special Edition, Ultimate Collector's Edition & Blu-Ray DVDs for How the West Was Won, all released in September 2008.


9:45 PM -- This Is Cinerama (1952)
How mankind has attempted to create the illusion of depth & movement by artistic, mechanical and photographic means.
Dir: Michael Todd
Cast: Lowell Thomas,
BW-124 mins, TV-G, CC, Letterbox Format

Nominated for an Oscar for Best Music, Scoring of a Dramatic or Comedy Picture -- Louis Forbes

The roller coaster ride was filmed several times using "short ends" and the complete circuit contains two skilfully edited takes. It was directed by Michael Todd Jr.. At the time, Todd was a 21-year-old college student on vacation from Amherst. Apart from salaries, the sequence cost $33 (rental of a station wagon and the cost of bolts to fix the cameras to the roller coaster). Todd Jr. also directed most of the European footage.


12:00 AM -- Cinerama Adventure (2002)
A nostalgic and compelling look into the legendary three camera, three projector process.
Dir: David Strohmaier
Cast: Lowell Thomas, Fred Waller, Jim Morrison
BW-97 mins, TV-14, CC, Letterbox Format


1:51 AM -- Scenic Grandeur (1941)
This Traveltalks entry spotlights the natural beauty of the Northwestern United States.
Narrator: James A. FitzPatrick
C-8 mins,

Filmed on location at Columbia Glacier, Alaska, Mount St. Helens, and Spirit Lake, Washington.


2:00 AM -- How the West Was Won (1962)
Three generations of pioneers take part in the forging of the American West.
Dir: John Ford
Cast: Spencer Tracy, Carroll Baker, Lee J. Cobb
C-165 mins, TV-G, CC, Letterbox Format

Won Oscars for Best Film Editing -- Harold F. Kress, Best Sound -- Franklin Milton (M-G-M SSD), and Best Writing, Story and Screenplay - Written Directly for the Screen -- James R. Webb

Nominated for Oscars for Best Art Direction-Set Decoration, Color -- George W. Davis, William Ferrari, Addison Hehr, Henry Grace, Don Greenwood Jr. and Jack Mills, Best Cinematography, Color -- William H. Daniels, Milton R. Krasner, Charles Lang and Joseph LaShelle, Best Costume Design, Color -- Walter Plunkett, Best Music, Score - Substantially Original -- Alfred Newman and Ken Darby, and Best Picture

Because the 2 dividing lines that separate the 3 separate projections could not be totally edited into a seamless match, the directors skillfully used camouflage techniques to disguise the lines. Some of the objects used for this were trees, lamp posts, window edges, porch rails, building corners, doorways and wooden crates which were positioned at these points.

This was one of only two films made in true Cinerama which were shown in regular theatres after their first runs. None of the previous Cinerama films were ever shown in regular theatres because they were travelogues and documentaries made only to show off the process, as opposed to telling a story, and it would have been pointless to show these in a "regular" format.


5:00 AM -- Trail Guide (1952)
Two cowhands sign on to protect a wagon train.
Dir: Lesley Selander
Cast: Tim Holt, Linda Douglas, Frank Wilcox
BW-60 mins, TV-G,

Filmed on location at Andy Jauregui Ranch - Placerita Canyon Road, Newhall, California.




Twenty years from now you will be more disappointed by the things that you didn't do than by the ones you did do. So throw off the bowlines. Sail away from the safe harbor. Catch the trade winds in your sails. Explore. Dream. Discover. -- Mark Twain
1 replies, 423 views
Replies to this discussion thread
| | | | |
| --- | --- | --- | --- |
| 1 replies | Author | Time | Post |
| TCM Schedule for Thursday, October 18 -- What's on Tonight: 60th Anniversary of Cinemara (Original post) | Staph | Oct 2012 | OP |
| | Walk away | Oct 2012 | #1 |
---
Response to Staph (Original post)
Wed Oct 17, 2012, 09:41 PM
Walk away (5,077 posts)
1. Old Acquaintance and The Old Maid
Bette Davis and Miriam Hopkins together. The chemistry of dripping venom on and off screen is palpable. Two women who's mutual hatred created lasting magic!
<a href="
.html" target="_blank"><img src="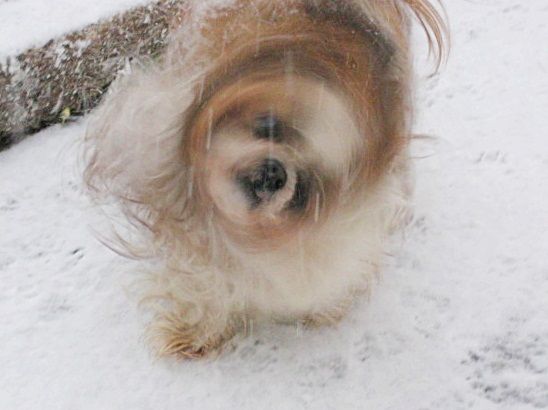 " border="0" alt=" photo snow4_zps0a55aa63.jpg"/></a>