Thu Mar 22, 2012, 07:57 AM
dipsydoodle (37,486 posts)
Orwell's Nineteen Eighty-Four forecast for Hollywood remake
Hollywood is planning a new version of Nineteen Eighty-Four, George Orwell's classic dystopian science-fiction novel which warned of the dangers of totalitarian government and spawned the term Big Brother.
Set in a world where three warring superstates battle each other eternally without any hope of victory, Orwell's 1949 novel has already had two big-screen adaptations. The 1956 version, starring Edmond O'Brien, Michael Redgrave and Jan Sterling, changed the storyline radically from the source material and is these days hard to find, as it was withdrawn from circulation by Orwell's estate following the expiry of a distribution agreement. The best-known version is Michael Radford's critically acclaimed 1984 retelling, starring John Hurt as everyman Winston Smith, the restless party worker who dares to dream of independent thought and possible romance. Richard Burton, in his final role, played the perfidious O'Brien, with Suzanna Hamilton as Julia, the object of Smith's doomed affections.
The new version is being put together by a consortium of Hollywood production companies including Imagine Entertainment, which is partly owned by Oscar-winning film-maker Ron Howard. Shepard Fairey, the street artist who produced the iconic Barack Obama "Hope" poster, was instrumental in bringing the project to the attention of the producers.
The consortium has secured rights from Orwell's estate and is currently searching for screenwriters, so the project is at an early stage. It's not known whether Howard himself is considering a director's role.
http://www.guardian.co.uk/film/2012/mar/22/orwells-nineteen-eighty-four-new-film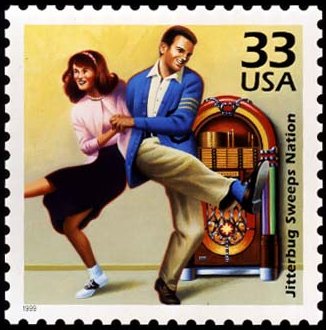 3 replies, 790 views
Replies to this discussion thread
| | | | |
| --- | --- | --- | --- |
| 3 replies | Author | Time | Post |
| Orwell's Nineteen Eighty-Four forecast for Hollywood remake (Original post) | dipsydoodle | Mar 2012 | OP |
| | Javaman | Mar 2012 | #1 |
| | Goblinmonger | Mar 2012 | #2 |
| | Javaman | Mar 2012 | #3 |
---
Response to dipsydoodle (Original post)
Thu Mar 22, 2012, 08:47 AM
Javaman (41,909 posts)
1. A few weeks back someone posted a letter from Huxley to Orwell...
what started out as one peer to another changed into a mild critique of 1984, in which Huxely argued that his "Brave New World" type of society would be the end result of our civilization than Orwell's 1984.

Frankly, I think they are both right. I think we are living in a Brave New 1984 with a little bit of Hobbsian choice thrown in for good measure.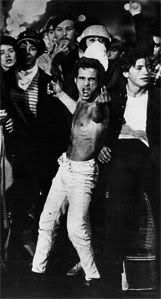 The Tea Party: The hopelessly stupid lead by the willfully corrupt.
---
Response to Javaman (Reply #1)
Thu Mar 22, 2012, 09:25 AM
Goblinmonger (16,700 posts)
2. I liked Postman's summary (and tend to agree Huxley was "more" right)
What Orwell feared were those who would ban books. What Huxley feared was that there would be no reason to ban a book, for there would be no one who wanted to read one. Orwell feared those who would deprive us of information. Huxley feared those who would give us so much that we would be reduced to passivity and egoism. Orwell feared that the truth would be concealed from us. Huxley feared the truth would be drowned in a sea of irrelevance. Orwell feared we would become a captive culture. Huxley feared we would become a trivial culture, preoccupied with some equivalent of the feelies, the orgy porgy, and the centrifugal bumblepuppy. As Huxley remarked in Brave New World Revisited, the civil libertarians and rationalists who are ever on the alert to oppose tyranny "failed to take into account man's almost infinite appetite for distractions". In 1984, Huxley added, people are controlled by inflicting pain. In Brave New World, they are controlled by inflicting pleasure. In short, Orwell feared that what we hate will ruin us. Huxley feared that what we love will ruin us.
http://www.goodreads.com/author/quotes/41963.Neil_Postman
---
Response to Goblinmonger (Reply #2)
Thu Mar 22, 2012, 10:33 AM
Javaman (41,909 posts)
3. That's a really interesting read. Thanks!
Last edited Thu Mar 22, 2012, 11:02 AM - Edit history (1)
Upon reading this, I agree with Huxley. However, I do believe that there is an element of 1984 still around. Not so much with the banning of books persay, but the encroachment of our privacy and the constant survailence and general violation of the Bill of rights via the government and corporations.

And when thinking about it, if there ever was to be a "Big Brother" type entity to emerge, I think it would be more of a corporate controlled image/reality than it would be a governmental. That would dovetail nicely with Huxley in the concept that a corporation would be in control of the image and would more likely be a highly marketed image to convince the masses that it would be good to swallow the "pill" rather than force feeding them.

And given everything written by both authors in regards to a future society, I do side more with Huxley, but certainly see elements of Orwell.

I think the more developed the economy the more likely a Brave New World type of control is to unfold. I believe Orwell was writting from a post WWII British society where the decline of the British Empire was glaringly evident. It was in those circumstances where a British society in general was already living without and still under a war time rationing system.

Orwell's view of a future was squewed toward an omnipresent ruler who didn't need to fulfil the needs of society, but mearly control them with the least amount of resources, by giving them just enough to get by and a way to vent their frustration.

When comparing Brave New World and 1984; one is a life where image and message is completely controlled in an oppressive manner, the other is image and message is controlled by lulling the masses into a false sense of contentment.

Here in the U.S. we certainly fall into the latter situation.

However, in the end, in both books, the authorities achieve the same goal, to control and manipulate the masses.

(pardon the spelling errors)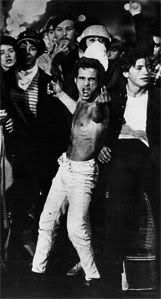 The Tea Party: The hopelessly stupid lead by the willfully corrupt.