Thu Dec 13, 2012, 10:13 PM
Tuesday Afternoon (48,838 posts)
Far from the Shire, a Hobbit house in Pa. country
By JOANN LOVIGLIO | Associated Press – Wed, Dec 12, 2012
CHESTER COUNTY, Pa. (AP) — Worlds away from the Shire, a stone cottage tucked into the Pennsylvania countryside would make Bilbo Baggins feel like he was back home with his Hobbit friends in Middle-earth.
Nestled in a part of Chester County dotted with picturesque barns and rolling fields surprisingly close to Philadelphia, this Hobbit house belongs to a lifelong fan of author J.R.R. Tolkien who wanted a worthy — and private — repository for the rare books and Tolkien-inspired memorabilia he has collected in 30 years of travel in the U.S. and abroad.
The 600-square foot building is a short walk from his main house, on a flat stone path and through an English-style garden.
"We wanted a single structure, a relaxing place that was diminutive in scale, for the owner to come and hang out and just be in solitude with his collection," said architect Peter Archer, speaking on the owner's behalf.
Hundreds of houses inspired by Tolkien's books have been built in the U.S. and abroad. But Archer said, "This isn't something that you can recreate on a suburban cul-de-sac; it was made for this specific location and it wouldn't work anywhere else."
more at link:
http://news.yahoo.com/far-shire-hobbit-house-pa-country-225634144.html
Mermaids Smoke Seaweed

3 replies, 869 views
Replies to this discussion thread
| | | | |
| --- | --- | --- | --- |
| 3 replies | Author | Time | Post |
| Far from the Shire, a Hobbit house in Pa. country (Original post) | Tuesday Afternoon | Dec 2012 | OP |
| | In_The_Wind | Dec 2012 | #1 |
| | struggle4progress | Dec 2012 | #2 |
| | CaliforniaPeggy | Dec 2012 | #3 |
---
Response to Tuesday Afternoon (Original post)
Thu Dec 13, 2012, 10:20 PM
In_The_Wind (51,737 posts)
1. I would love to wander inside there.
Just a stroll through the snow covered dale . . . .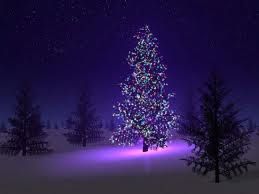 Never regret something that once made you smile.

---
Response to Tuesday Afternoon (Original post)
Thu Dec 13, 2012, 11:49 PM
struggle4progress (76,181 posts)
2. !
Give me the courage to change what I can change, the patience to accept what I cannot change, and the wisdom to hide the bodies of people I had to kill because they pissed me off -- St Francis, Revisited
---
Response to Tuesday Afternoon (Original post)
Fri Dec 14, 2012, 12:16 AM
CaliforniaPeggy (107,039 posts)
3. How beautiful, my dear Tuesday Afternoon!
I love circular windows and doors, and all the bright wood...
Thanks for letting me have a look!
I expect to pass through this world but once; any good thing therefore that I can do, or any kindness that I can show to any fellow creatures, let me do it now; let me not defer or neglect it, for I shall not pass this way again. Stephan Grellet