Tue Apr 24, 2012, 10:29 AM
Ian David (69,020 posts)
5 replies, 2097 views
Replies to this discussion thread
| | | | |
| --- | --- | --- | --- |
| 5 replies | Author | Time | Post |
| Pictures of Your Dick - Rachel Bloom (Original post) | Ian David | Apr 2012 | OP |
| | Chan790 | Apr 2012 | #1 |
| | RedCloud | Apr 2012 | #2 |
| | jakeXT | Apr 2012 | #3 |
| | Richardo | Apr 2012 | #4 |
| | retread | Apr 2012 | #5 |
---
Response to Ian David (Original post)
Tue Apr 24, 2012, 10:38 AM
Chan790 (15,712 posts)
1. That was kinda hilarious. n/t
Chan790 in summary: Keynesian. Hawkish. Civil Libertarian. Liberal. Pro-Union. Supports Debt & Deficit Reduction. In favor of Scandinavian-style Social Democracy. Anti-Communist. Anti-Corporatist. Anti-Fascist. Anti-Free-Trade. Anti-Privatization.
---
Response to Ian David (Original post)
Tue Apr 24, 2012, 12:11 PM
RedCloud (9,094 posts)
2. Proof positive; Emotional state dictates size.
The two sided brains of today's conservative: Nothing right in the left brain and nothing left in the right brain.
---
Response to Ian David (Original post)
Tue Apr 24, 2012, 04:57 PM
jakeXT (5,196 posts)
3. Newsflash: Posting Naked Pics On Facebook Could Get You In Trouble!
Although there has yet to be a case of someone in the United States being sent to jail for sharing nude photos via social media, a seminal case in Australia should serve as a warning for scorned lovers everywhere. According to the Sydney Morning Herald:
A jilted boyfriend who put nude pictures of his former lover on Facebook has been sentenced to six months' jail – the first social networking-related conviction in Australian history and one of just a handful in the world.
Ravshan "Ronnie" Usmanov told police: "I put the photos up because she hurt me and it was the only thing
to hurt her."

Apparently she ran over to his home, demanded he take the photos down, and when he didn't, she called the cops.

http://www.forbes.com/sites/goodmenproject/2012/04/24/newsflash-posting-naked-pics-on-facebook-could-get-you-in-trouble/

---
Response to jakeXT (Reply #3)
Tue Apr 24, 2012, 05:13 PM
Richardo (38,167 posts)
4. "seminal" case?
Someone's editor has a good sense of humor.
"If there are no dogs in heaven, then when I die I want to go where they went." - Will Rogers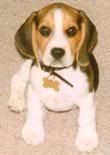 ---
Response to Ian David (Original post)
Wed Apr 25, 2012, 08:02 AM
retread (2,857 posts)
5. OK. Was "our" dick for 8 looong years.