Wed Jan 9, 2013, 10:14 PM
WhoIsNumberNone (4,747 posts)
TYT: GOP Calls Obama Marxist, Doesn't Know What "Marxism" Is


Dec. 16- "Cathie Adams, former Texas GOP chair and current Texas Eagle Forum president, gave a pre-election address earlier this year, claiming that a "Marxist" President Barack Obama had "fried his brain on drugs."

In a speech at a Grassroots America We The People "Call To Action" event, first reported on by Right Wing Watch, Adams embarked on a longwinded conspiracy theory about Obama enacting an oppressive "green agenda, which is Marxism." Her claims eventually led her to talk about a ballot initiative in Colorado to legalize and tax marijuana."*

Ousted Tea Party darling Allen West and Cathie Adams, Former Texas GOP Chair are pretty sure President Obama is a Marxist who may have "fried his brain on drugs." Cenk Uygur points out obvious GOP misunderstandings of what Marxism is and what Obama's history on drug policing are.


6 replies, 1620 views
Replies to this discussion thread
| | | | |
| --- | --- | --- | --- |
| 6 replies | Author | Time | Post |
| TYT: GOP Calls Obama Marxist, Doesn't Know What "Marxism" Is (Original post) | WhoIsNumberNone | Jan 2013 | OP |
| | SunSeeker | Jan 2013 | #1 |
| | Warpy | Jan 2013 | #2 |
| | freshwest | Jan 2013 | #6 |
| | Archae | Jan 2013 | #3 |
| | KurtNYC | Jan 2013 | #4 |
| | AsahinaKimi | Jan 2013 | #5 |
---
Response to WhoIsNumberNone (Original post)
Wed Jan 9, 2013, 10:22 PM
SunSeeker (7,602 posts)
1. Wonder what's gonna happen to TYT now that Current's been sold...........
---
Response to WhoIsNumberNone (Original post)
Wed Jan 9, 2013, 10:37 PM
Warpy (73,157 posts)
2. I'm really sorry those people are so stupid
and that their stupidity makes them afraid all the time. There's medication that can take care of the fear, but I'm afraid stupid is forever. I pity them.

What makes me so angry is that they're given attention by a lazy, feckless mass media that never questions any idiotic, hate filled thing they say.

That's the key, people. Take on the media and light a fire under their over centralized, over paid, complacent asses. Break up the monopolies, challenge broadcast media licensing, force truth in advertising on Pox.

Until we do that, we're going to have people bowing down to these ignorant gasbags and parroting everything they say. Hey! It's on my teevee! It has to be true!
Capitalism is the extraordinary belief that the nastiest of men for the nastiest of motives will somehow work for the benefit of all. - John Maynard Keynes
---
Response to Warpy (Reply #2)
Thu Jan 10, 2013, 02:14 AM
freshwest (37,101 posts)
6. So very true. All of it. Makes us the laughing stock of the planet.
---
Response to WhoIsNumberNone (Original post)
Wed Jan 9, 2013, 10:49 PM
Archae (28,210 posts)
3. Some of the biggest assholes have a national TV network.
Just look at "Media Matters" today at the absolute blithering idiots on Faux "news" today.

Eric Bolling called "liberal lies" the historical fact that Saddam didn't have any of the WMD Cheney, Chaney's sock puppet Bush, and their cronies claimed.
"...People voting republican, give them a boot to the head!"
---
Response to WhoIsNumberNone (Original post)
Wed Jan 9, 2013, 10:54 PM
KurtNYC (13,155 posts)
4. Marxist? "Just study it out, buddy"
---
Response to WhoIsNumberNone (Original post)
Thu Jan 10, 2013, 12:13 AM
AsahinaKimi (20,263 posts)
5. I really love the idea of ALTERNATE
Universes. Its very nice to imagine that some where in one of those Alternate Realities, Allen West is selling Shoes some where, while Sean Hannity is flipping Burgers at McDonalds. Where Fox just reports on Sports, accurately and Rush Limbaugh is running a Street Sweeper in his home town. There is no tea bag party and Republicans are actually smart and educated.

What an Amazing world that would be.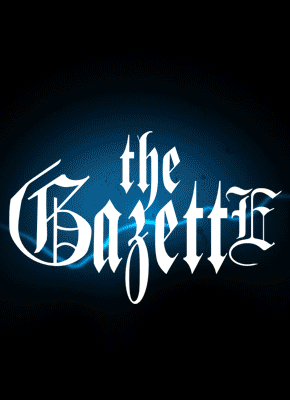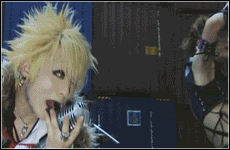 Rock the GazettE!!