Sun Dec 16, 2012, 08:32 AM
Ichingcarpenter (29,464 posts)
"Did we just kill a kid?" he asked the man sitting next to him.
"Yeah, I guess that was a kid," the pilot replied.
"Was that a kid?" they wrote into a chat window on the monitor.
Then, someone they didn't know answered, someone sitting in a military command center somewhere in the world who had observed their attack. "No. That was a dog," the person wrote.
They reviewed the scene on video. A dog on two legs?
Der Spiegel
The Woes of an American Drone Operator
For more than five years, Brandon Bryant worked in an oblong, windowless container about the size of a trailer, where the air-conditioning was kept at 17 degrees Celsius (63 degrees Fahrenheit) and, for security reasons, the door couldn't be opened. Bryant and his coworkers sat in front of 14 computer monitors and four keyboards. When Bryant pressed a button in New Mexico, someone died on the other side of the world.
The container is filled with the humming of computers. It's the brain of a drone, known as a cockpit in Air Force parlance. But the pilots in the container aren't flying through the air. They're just sitting at the controls.
Bryant was one of them, and he remembers one incident very clearly when a Predator drone was circling in a figure-eight pattern in the sky above Afghanistan, more than 10,000 kilometers (6,250 miles) away. There was a flat-roofed house made of mud, with a shed used to hold goats in the crosshairs, as Bryant recalls. When he received the order to fire, he pressed a button with his left hand and marked the roof with a laser. The pilot sitting next to him pressed the trigger on a joystick, causing the drone to launch a Hellfire missile. There were 16 seconds left until impact.
"These moments are like in slow motion," he says today. Images taken with an infrared camera attached to the drone appeared on his monitor, transmitted by satellite, with a two-to-five-second time delay............
long article
http://www.spiegel.de/international/world/pain-continues-after-war-for-american-drone-pilot-a-872726.html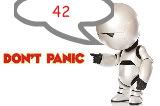 7 replies, 1780 views
Replies to this discussion thread
| | | | |
| --- | --- | --- | --- |
| 7 replies | Author | Time | Post |
| "Did we just kill a kid?" he asked the man sitting next to him. (Original post) | Ichingcarpenter | Dec 2012 | OP |
| | cantbeserious | Dec 2012 | #1 |
| | newfie11 | Dec 2012 | #2 |
| | CrispyQ | Dec 2012 | #6 |
| | Tunkamerica | Dec 2012 | #3 |
| | xchrom | Dec 2012 | #4 |
| | Sam1 | Dec 2012 | #5 |
| | PDittie | Dec 2012 | #7 |
---
Response to Ichingcarpenter (Original post)
Sun Dec 16, 2012, 08:35 AM
cantbeserious (3,815 posts)
1. Death From The Skies, Death From The Streets, Death By Guns No Matter - America IS One Sick Nation
eom
Most people are other people. Their thoughts are someone else's opinions, their lives a mimicry, their passions a quotation. Oscar Wilde
---
Response to cantbeserious (Reply #1)
Sun Dec 16, 2012, 08:38 AM
newfie11 (4,558 posts)
2. I agree!
---
Response to cantbeserious (Reply #1)
Sun Dec 16, 2012, 03:20 PM
CrispyQ (17,221 posts)
6. Death by Fracking, Death by Nukes, Death by Climate Change.
We're seriously fucked & fucked up.
The system isn't broken. The system is fixed.
---
Response to Ichingcarpenter (Original post)
Sun Dec 16, 2012, 08:52 AM
Tunkamerica (4,406 posts)
3. a game that talks about this
---
Response to Ichingcarpenter (Original post)
Sun Dec 16, 2012, 09:00 AM
xchrom (97,813 posts)
4. du rec. nt
La Lioness said I'm Princess Spice. So there.
---
Response to Ichingcarpenter (Original post)
Sun Dec 16, 2012, 10:04 AM
Sam1 (285 posts)
5. A New Theory of PTSD and Veterans: Moral Injury
I have linked to a newsweek article that reports on the effects of killing others even when done remotely. This is tragic stuff especially when the necessity and the effectiveness of the actions is so questionable in the larger seam of things.
They called themselves the Saints and the Sinners, a company of Marine reservists from the Mormon land of Salt Lake City and the casino shadows of Las Vegas. They arrived in Baghdad a day before Iraqis danced on a fallen statue of Saddam Hussein, and as they walked deeper into the city, they accepted flowers from women and patted children on the crown. Then their radio operator fell backward, shot in the head.
In a series of pioneering studies, one researcher found that, from World War II to today, killing was the single greatest risk factor for PTSD, bigger even than heavy combat. (Alex Majoli / Magnum for Newsweek)
Perhaps 5,000 rounds followed in an undulating crosscurrent of gunfire and rocket-propelled grenades. At a five-point intersection near the headquarters of the Republican Guard and Defense Ministry, the men of Fox Company—Second Battalion, 23rd Marine Regiment—dug in. They aimed at everything, because everything seemed to be aiming at them. From second-story windows and around corners, they fired into the road. Their bullets broke windshields, pierced soft flesh, and exited into seat cushions. At least three enemy vehicles broke through the American barricade. The company's radio failed, cutting them off from reinforcements, and a grenade bounced behind their line—a dud, or the casualties might have been even worse.
http://www.thedailybeast.com/newsweek/2012/12/02/a-new-theory-of-ptsd-and-veterans-moral-injury.html
The Woes of an American Drone Operator
To class what is happening to these guys as 'Woes" is painfully inadequate and just wrong.
---
Response to Ichingcarpenter (Original post)
Sun Dec 16, 2012, 03:30 PM
PDittie (6,979 posts)
7. This all but guarantees