Sun Dec 9, 2012, 05:28 AM
dipsydoodle (37,468 posts)
Insight: U.S., China turned EU powers against airline pollution law
Last edited Sun Dec 9, 2012, 05:31 AM - Edit history (1)
(Reuters) - The European Union's landmark effort to charge foreign airlines for carbon emitted on flights in and out of Europe was already failing by the time French President Francois Hollande shared his deep concerns with the European Commission chief in October.
The U.S. aviation industry had mustered fierce political opposition, China was threatening to withhold aircraft orders from Airbus and the most influential European nations feared retaliation against their national carriers. Chinese and Indian airlines refused to submit emissions data; U.S. lawmakers were readying a law that could make it illegal to pay the tariff.
Ultimately it came down to an economy-versus-environment debate, with issues of national sovereignty and freedom of the skies also playing a decisive role in grounding the effort for now, to the relief of global carriers and airplane makers whose businesses stood to lose out.
Direct pressure from the EU's three most powerful members, and France in particular, forced an abrupt one-year postponement of one of the most contentious efforts to curb global greenhouse gas emissions since the 1997 Kyoto Protocol, according to European sources familiar with the negotiations.
http://uk.reuters.com/article/2012/12/09/uk-eu-airlines-climate-idUKBRE8B801L20121209
Associated issue here for those who missed it.
http://www.democraticunderground.com/10021926498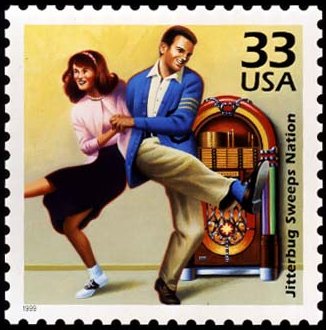 2 replies, 733 views
Replies to this discussion thread
| | | | |
| --- | --- | --- | --- |
| 2 replies | Author | Time | Post |
| Insight: U.S., China turned EU powers against airline pollution law (Original post) | dipsydoodle | Dec 2012 | OP |
| | cantbeserious | Dec 2012 | #1 |
| | marmar | Dec 2012 | #2 |
---
Response to dipsydoodle (Original post)
Sun Dec 9, 2012, 05:36 AM
cantbeserious (3,820 posts)
1. Big Business Wins Again
eom
Most people are other people. Their thoughts are someone else's opinions, their lives a mimicry, their passions a quotation. Oscar Wilde
---
Response to dipsydoodle (Original post)
Sun Dec 9, 2012, 09:41 AM
marmar (63,464 posts)
2. The International Gangsters of Commerce win again......

Well, perhaps one day, when the runways of the airports near their key cities are underwater, they'll undergo a paradigm shift.


"For to be free is not merely to cast off one's chains, but to live in a way that respects and enhances the freedom of others." -- Nelson Mandela