Fri Sep 21, 2012, 07:03 AM
dipsydoodle (37,069 posts)
Pompeii at the British Museum
When you walk round Pompeii, the biggest crowds always gather in front of the poignant plaster casts of the dead Romans – killed not by the lava, but by the intense heat and fumes that rushed through the streets before the lava engulfed them.
You feel an immediate, agonising human sympathy with these poor, ancient Italians – their bodies hunched in terror – even though they were wiped out almost 2,000 years ago. In a nutshell, that human element is what makes the Pompeii story so eternally compelling; and what will make next spring's blockbuster at the British Museum as big a draw as the last Pompeii exhibition, one of the great British shows of the 1970s, along with the Tutankhamun exhibition.
The volcanic eruption miraculously preserved whole houses and grids of streets, mosaics, erotic frescoes and sculptures. But it is the human story that ensures Pompeii's continued grip on the imagination of the wider public, and not just the Senior Common Room. Drawing heavily on the collections in Naples and Pompeii, the British Museum show will include staggering survivals among its 250 objects. Many of them have never been outside Italy – including delicate marble reliefs, intricate ivory panels and the moving wall painting of the baker Terentius Nero and his wife, brandishing the writing materials that advertise their literacy.
Herculaneum – the seaside town next to the bigger trading port of Pompeii – was affected in a different way by the eruption, leading to some unique survivals. Six pieces of wooden furniture were carbonised by the boiling hot ash that covered Herculaneum, but they weren't obliterated as they would have been in Pompeii, where the volcano's force was more powerful. That furniture includes a linen chest, inlaid stool, garden bench and, most stirring of all, a baby's crib, still rocking on its curved runners.
http://www.telegraph.co.uk/culture/art/art-features/9556419/Pompeii-at-the-British-Museum.html
I went to Pompeii in 1991. Its just totally amazing with the town's buildings and streets intact more or less just as they were 2000 years ago. Some of the frescos are as vibrant as were then having now had just the top layers cleaned off - frescos are built up in layers. The only repros I recall were some of the gold garden ornaments and statues - the originals kept getting nicked so they were removed to safety elsewhere.
If anyone is likely to go to Pompeii as opposed to the Museum's exhibition next year then be warned - you need thick soled shoes and and a brolly to protect yourselves from the fierce heat both underfoot and overhead and avoid midday at all costs.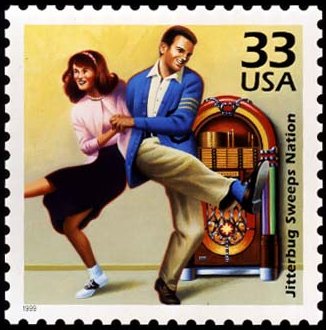 6 replies, 1176 views
Replies to this discussion thread
| | | | |
| --- | --- | --- | --- |
| 6 replies | Author | Time | Post |
| Pompeii at the British Museum (Original post) | dipsydoodle | Sep 2012 | OP |
| | catbyte | Sep 2012 | #1 |
| | dipsydoodle | Sep 2012 | #3 |
| | beac | Sep 2012 | #6 |
| | LittleGirl | Sep 2012 | #2 |
| | dynasaw | Sep 2012 | #4 |
| | sinkingfeeling | Sep 2012 | #5 |
---
Response to dipsydoodle (Original post)
Fri Sep 21, 2012, 08:18 AM
catbyte (4,075 posts)
1. I went there in the early 1970's
Fascinating, but the one thing that got me was a plaster cast of a dog that had died while chained up and how agonizing that death was. You could still see the impression of his collar and chain. I'm a big softy about animals, though, and that just broke my heart. The frescoes they were uncovering were stunning. I think they had an earthquake a few years after I visited that destroyed some of what I saw, but I remember it being freaking awesome.
Diane, Anishinaabe in MI
---
Response to catbyte (Reply #1)
Fri Sep 21, 2012, 08:55 AM
dipsydoodle (37,069 posts)
3. It took a while for the archeologists
to figure what the holes were that they came across. Was only when they tried filling a hole with plaster of paris that they realised and recreated the dog etc.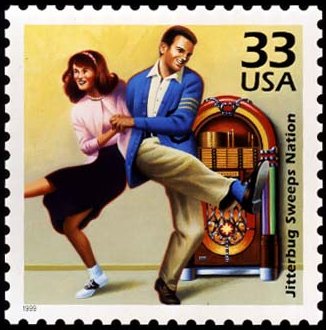 ---
Response to catbyte (Reply #1)
Fri Sep 21, 2012, 07:28 PM
beac (9,427 posts)
6. Mosaic in Pompeii:
"Beware of the Dog"
I too found the cast of the dog just as heartbreaking as the human ones.

You see, Harold, I feel that much of the world's sorrow comes from people who are *this* yet allow themselves be treated as *that* -Harold and Maude
---
Response to dipsydoodle (Original post)
Fri Sep 21, 2012, 08:32 AM
LittleGirl (1,199 posts)
2. Love Pompeii
Was there in 2006 and will definitely go back to see more of it. The day was in Sept and somewhat cloudy so the heat wasn't that bad, just humid.
---
Response to dipsydoodle (Original post)
Fri Sep 21, 2012, 10:43 AM
dynasaw (990 posts)
4. Naughty Pompei
---
Response to dipsydoodle (Original post)
Fri Sep 21, 2012, 10:58 AM
sinkingfeeling (29,107 posts)
5. I was in Pompeii in 2010. Fascinating.
BIBLICAL ORTHODOXY WITHOUT COMPASSION IS SURELY THE UGLIEST THING IN THE WORLD. - FRANCIS SCHAEFFER