Tue Jun 26, 2012, 08:00 AM
dipsydoodle (37,476 posts)
Porsche Plaintiffs Seek $5 Billion With Limited Tools
Plaintiffs seeking more than 4 billion euros ($5 billion) in damages from Porsche SE may find it difficult to make their case in a German court system that offers them only a limited view of the company's inner workings.
Five cases claiming the 911 sports-car maker manipulated stock prices in its failed bid to take over Volkswagen AG (VOW) are pending at a Braunschweig court, with the first hearings to be held tomorrow. While the plaintiffs have the full burden of proving wrongdoing, they have few tools, according to Thomas Moellers, civil law professor at Augsburg University.
"Different from the U.S., plaintiffs here have no pre- trial discovery, so they practically have no access to Porsche's files," Moellers said. "Only prosecutors have the weapons to seize papers, question witnesses and find out what actually happened."
While Stuttgart prosecutors said last year their probe "solidified" suspicions Porsche didn't properly inform the market between 2007 and 2009 about its plan to take control of VW, the investigation isn't finished so the plaintiffs haven't yet been granted access to the evidence collected.
http://www.guardian.co.uk/business/2011/jan/03/volkswagen-porsche-merger-law-suit
Well boo fucking hoo : the hedge funds fucked themselves.
Porsche shares soar as US lawsuit dismissed , Monday 3 January 2011 19.36 GMT
Shares in the German sports car firm Porsche have soared after a US judge threw out a securities fraud lawsuit that threatened to block a planned merger with its rival carmaker Volkswagen.
Last week a judge dismissed the case brought by two hedge funds claiming more than $2bn (£1.3bn) in compensation after Porsche secretly bought up a large stake in VW.
Today the first day of trading since the decision, Porsche shares rocketed by almost 15% to their highest level in two years. VW shares also rose by 4%. VW also received a boost when it emerged that its chief executive, Martin Winterkorn, one of the key drivers behind the Porsche merger, had agreed to extend his contract until 2016.
The Hedge funds Elliott Associates and Black Diamonds, who led the lawsuit on behalf of 39 US and foreign investors, alleged that they lost more than $2bn when Porsche covertly took a stake in VW using instruments which hid its stock positions as a prelude to a full-blown merger.
http://www.guardian.co.uk/business/2011/jan/03/volkswagen-porsche-merger-law-suit
From memory the hedge funds were committed to trades and the only VW shares available were at highly inflated prices because Porcsche had options on such high numbers.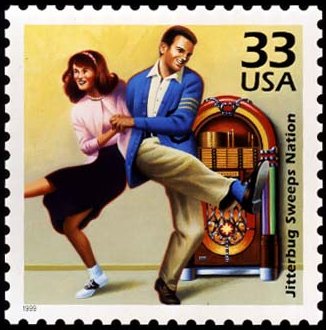 0 replies, 606 views