Mon Jun 11, 2012, 05:18 AM
dipsydoodle (37,237 posts)
FACT CHECK: Looming tax hike not the biggest ever
WASHINGTON (AP) -- Republicans are calling it "Taxmageddon," the big tax increase awaiting nearly every American family at the end of the year, when a long list of tax cuts are scheduled to expire unless Congress acts.
It would be, GOP leaders in Congress say again and again, "the largest tax increase in American history."
Except it wouldn't be, not when you take into account population growth, rising wages, and most importantly, the size of the U.S. economy. When those factors are taken into account, the largest tax increases were those imposed to help pay for World War II - back when the U.S. raised additional revenue to pay for wars instead of simply borrowing.
Nevertheless, it is an exaggeration that has proved too tempting for top Republican leaders in Congress:
http://hosted.ap.org/dynamic/stories/U/US_TAXES_FACT_CHECK?SITE=AP&SECTION=HOME&TEMPLATE=DEFAULT&CTIME=2012-06-11-05-10-01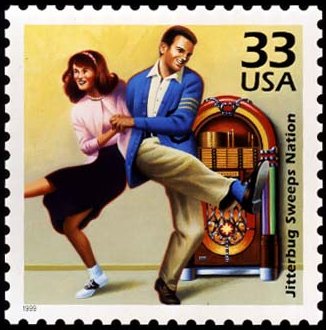 3 replies, 823 views
Replies to this discussion thread
| | | | |
| --- | --- | --- | --- |
| 3 replies | Author | Time | Post |
| FACT CHECK: Looming tax hike not the biggest ever (Original post) | dipsydoodle | Jun 2012 | OP |
| | dkf | Jun 2012 | #1 |
| | Atman | Jun 2012 | #2 |
| | liberal N proud | Jun 2012 | #3 |
---
Response to dipsydoodle (Original post)
Mon Jun 11, 2012, 05:52 AM
dkf (37,305 posts)
1. Yet you would expect a war to end. This is the opposite with more and more taxes needed.
---
Response to dipsydoodle (Original post)
Mon Jun 11, 2012, 07:27 AM
Atman (26,852 posts)
2. Every tax increase is "the biggest in American history," and...
Every Democrat who run for President is "the most liberal in American history."

It's all the GOP knows, because people are stupid enough to believe it, and never check the facts.
---
Response to dipsydoodle (Original post)
Mon Jun 11, 2012, 07:32 AM
liberal N proud (45,391 posts)
3. If their Job Creators the GOP keeps talking about protecting would create the jobs...
Then the revenues would go up and then maybe we could talk about keeping these tax cuts.

But the GOP wants it both ways, no revenue and no taxes. They want to starve the government into nonexistence.


Some cannot tolerate when others do not agree with them. This problem is the underlying cause of most conflicts. A little tolerance goes along way to making the world fit together.