Mon Mar 19, 2012, 06:57 AM
dipsydoodle (37,074 posts)
Robert Fisk: Madness is not the reason for this massacre
I'm getting a bit tired of the "deranged" soldier story. It was predictable, of course. The 38-year-old staff sergeant who massacred 16 Afghan civilians, including nine children, near Kandahar this week had no sooner returned to base than the defence experts and the think-tank boys and girls announced that he was "deranged". Not an evil, wicked, mindless terrorist – which he would be, of course, if he had been an Afghan, especially a Taliban – but merely a guy who went crazy.
This was the same nonsense used to describe the murderous US soldiers who ran amok in the Iraqi town of Haditha. It was the same word used about Israeli soldier Baruch Goldstein who massacred 25 Palestinians in Hebron – something I pointed out in this paper only hours before the staff sergeant became suddenly "deranged" in Kandahar province.
"Apparently deranged", "probably deranged", journalists announced, a soldier who "might have suffered some kind of breakdown" (The Guardian), a "rogue US soldier" (Financial Times) whose "rampage" (The New York Times) was "doubtless perpetrated in an act of madness" (Le Figaro). Really? Are we supposed to believe this stuff? Surely, if he was entirely deranged, our staff sergeant would have killed 16 of his fellow Americans. He would have slaughtered his mates and then set fire to their bodies. But, no, he didn't kill Americans. He chose to kill Afghans. There was a choice involved. So why did he kill Afghans? We learned yesterday that the soldier had recently seen one of his mates with his legs blown off. But so what?
The Afghan narrative has been curiously lobotomised – censored, even – by those who have been trying to explain this appalling massacre in Kandahar. They remembered the Koran burnings – when American troops in Bagram chucked Korans on a bonfire – and the deaths of six Nato soldiers, two of them Americans, which followed. But blow me down if they didn't forget – and this applies to every single report on the latest killings – a remarkable and highly significant statement from the US army's top commander in Afghanistan, General John Allen, exactly 22 days ago. Indeed, it was so unusual a statement that I clipped the report of Allen's words from my morning paper and placed it inside my briefcase for future reference.
http://www.independent.co.uk/opinion/commentators/fisk/robert-fisk-madness-is-not-the-reason-for-this-massacre-7575737.html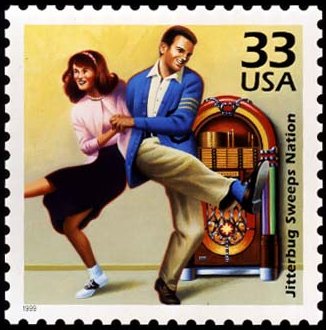 3 replies, 845 views
Replies to this discussion thread
| | | | |
| --- | --- | --- | --- |
| 3 replies | Author | Time | Post |
| Robert Fisk: Madness is not the reason for this massacre (Original post) | dipsydoodle | Mar 2012 | OP |
| | no_hypocrisy | Mar 2012 | #1 |
| | HereSince1628 | Mar 2012 | #2 |
| | leveymg | Mar 2012 | #3 |
---
Response to dipsydoodle (Original post)
Mon Mar 19, 2012, 07:25 AM
no_hypocrisy (25,536 posts)
1. I want to know how much exposure to fundamentalist/militarist Christianity
---
Response to dipsydoodle (Original post)
Mon Mar 19, 2012, 08:22 AM
HereSince1628 (27,719 posts)
2. The truth is the reason is less important than people's need for reasons that 'work' for them.
Last edited Mon Mar 19, 2012, 08:29 AM - Edit history (2)
The public sources really don't know what motivated the attacks...and may never know. But that isn't going to stop anyone from reaching for an explanation, facile or complicated, to address their own needs.

And there are some serious needs for rationalizations at all sorts of levels.

The killings aren't an isolated event. The killings are connected to international and domestic politics, organizational control and morale of our forces in the field across it's multiple hierarchies, as well as a wide variety of foreign and domestic group identities (including ethnic, religious, veterans, etc).

Consequently there are going to be many stakeholders that drive many interpretations from many points of view.

Whatever 'truth' emerges about the killings, one thing we can expect is that the 'truth' will come in many versions.

Each of these versions will be produced under pressure to be reconciled with the perceived importance of the perspective of the person/group from which it emerges.

In that process, the cognitive motivators that swept across Sergeant Bales' brain aren't likely to get in the way of interpretative needs.


My Life Began Before Birth ... by something more than 3 billion years.
---
Response to HereSince1628 (Reply #2)
Mon Mar 19, 2012, 10:06 AM
leveymg (29,513 posts)
3. Thanks for that analysis. Wars are also justified by the same process of interest group identity
and pressure. It's so complex, it almost seems silly to talk about "truth" in the same context.
1. Wealth without work. 2. Pleasure without conscience. 3. Knowledge without character. 4. Business without ethics. 5. Science without humanity. 6. Religion without sacrifice. 7. Politics without principle.