Sun Mar 25, 2012, 09:03 AM
Eugene (17,249 posts)
U.S. to pursue 'non-lethal' aid for Syrian rebels
Source:
Associated Press
SEOUL, South Korea (AP) – Seeking to stem the violence in Syria, the U.S. and other key allies are considering providing Syrian rebels with communications help, medical aid and other "non-lethal" assistance.
President Obama discussed the potential aid options Sunday in a lengthy private meeting with Turkish Prime Minister Recep Tayyip Erdogan. Both leaders are in Seoul, South Korea for a nuclear security summit.
Turkey has been a key U.S. partner in international efforts to quell violence in neighboring Syria and push President Bashar Assad to leave power. The United Nations estimates 8,000 people — many civilian protesters — have been killed in year-long clashes between forces loyal to Assad and opposition fighters.
Ben Rhodes, the White House deputy national security adviser for strategic communication, said Sunday that communications assistance could be critical to the opposition's efforts.
-snip-
Read more:
http://www.usatoday.com/news/world/story/2012-03-25/syria-us-aid/53764796/1
8 replies, 1696 views
Replies to this discussion thread
| | | | |
| --- | --- | --- | --- |
| 8 replies | Author | Time | Post |
| U.S. to pursue 'non-lethal' aid for Syrian rebels (Original post) | Eugene | Mar 2012 | OP |
| | no_hypocrisy | Mar 2012 | #1 |
| | leveymg | Mar 2012 | #2 |
| | dipsydoodle | Mar 2012 | #3 |
| | Deep13 | Mar 2012 | #4 |
| | freefall | Mar 2012 | #5 |
| | Fool Count | Mar 2012 | #6 |
| | David__77 | Mar 2012 | #7 |
| | cqo_000 | Mar 2012 | #8 |
---
Response to Eugene (Original post)
Sun Mar 25, 2012, 09:06 AM
no_hypocrisy (25,536 posts)
1. Isn't that how we got started in Libya?
---
Response to no_hypocrisy (Reply #1)
Sun Mar 25, 2012, 09:33 AM
leveymg (29,513 posts)
2. It's how we got started in Iraq - '98 McCain-Lieberman Iraq Liberation Act funded opposition group
Last edited Sun Mar 25, 2012, 09:38 AM - Edit history (1)
that was the channel for false WMD intelligence and other disinformation that was used to justify the invasion a few years later.
We've learned nothing. The same powerful neocons are still in control of the White House and Senate. We're going to do it again, and even DU now has its own cheerleaders for war and disinformation brigade. Roll the drums, saddle up, we're going to war!
Clinton Signs Iraq Liberation Act
Iraq News, SUNDAY, NOVEMBER 1, 1998
By Laurie Mylroie
http://www.fas.org/news/iraq/1998/11/01/981101-in.htm
The central focus of Iraq News is the tension between the considerable, proscribed WMD capabilities that Iraq is holding on to and its increasing stridency that it has complied with UNSCR 687 and it is time to lift sanctions. If you wish to receive Iraq News by email, a service which includes full-text of news reports not archived here, send your request to Laurie Mylroie .
I. CLINTON SIGNS IRAQ LIBERATION ACT, WHITE HOUSE STATEMENT, OCT 31
II. '99 APPROPRIATIONS BILL, IRAQ OPPOSITION, SIGNED BY CLINTON OCT 21
III. INC WELCOMES IRAQ LIBERATION ACT, PRESS STATEMENT, OCT 31
Today is the 89th day without weapons inspections in Iraq and the first
day without UNSCOM monitoring.
"Iraq News" is preparing an issue on Iraq's decision to suspend UNSCOM
monitoring. Meanwhile, this issue deals with the developments
regarding the policy promoted by Congress to deal with the Iraqi threat,
namely to overthrow Saddam.
On Oct 30, Radio Free Iraq began broadcasting. In an Oct 30 press
statement, David Newton, head of RFI, explained "that in addition to
local news about Iraq, programs will focus on democracy, free speech and
human rights. 'Under the dictatorship of President Saddam Hussein,
people in Iraq never a chance to hear about these issues,' said Newton,
a former US ambassador to Iraq. He says broadcasts to Iraq will
eventually expand to six hours a day, airing in the Arabic as well as
Kurdish languages." Transcripts and RealAudio of the broadcasts will be
available at
http://www.rferl.org
Yesterday, Clinton signed into law HR 4655, the "Iraq Liberation Act
of 1998." In a presidential statement, issued by the White House,
Clinton said, "This Act makes clear that it is the sense of the Congress
that the United States should support those elements of the Iraqi
opposition that advocate a very different future for Iraq than the
bitter reality of internal repression and external aggression that the
current regime in Baghdad now offers. . . . On October 21, 1998, I
signed into law the Omnibus Consolidated and Emergency Supplemental
Appropriations Act, 1999, which made $8 million available for assistance
to the Iraqi democratic opposition. . . My Administration, as required
by that statue, has also begun to implement a program to compile
information regarding allegations of genocide, crimes against humanity,
and war crimes by Iraq's current leaders as a step towards bringing to
justice those directly responsible for such acts."
Indeed, Sec 590 of the omnibus appropriations bill stated that "not
less than $8,000,000 shall be made available for assistance to the Iraqi
democratic opposition. Of this amount, not less than $3,000,000 should
be made available as a grant for the Iraq National Congress. The
conferees also direct the Administration to provide not less than
$3,000,000 as a grant to the Iraqi Campaign to Indict Iraqi War
Criminals to be used to compile information to support the indictment of
Iraqi officials for war crimes. The conferees direct the Administration
to provide not less than $2,000,000 for the conduct of activities by the
Iraqi democratic opposition inside Iraq."
The president of the INC's Executive Council welcomed Clinton's
signature of the Iraq Liberation Act, in an Oct 31 statement that began
by condemning Saddam's suspension of UNSCOM monitoring, while hailing
the president's signing of the legislation and thanking the US Congress.
The statement concluded, "Saddam is the problem and he cannot be part of
any solution in Iraq. Therefore, President Clinton's action today is
the most appropriate response to Saddam. Let him know that Iraqis will
rise up to liberate themselves from his totalitarian dictatorship and
that the US is ready to help their democratic forces with arms to do so.
Only then will the trail of tragedy in Iraq end. Only then will Iraq be
free of weapons of mass destruction."
1. Wealth without work. 2. Pleasure without conscience. 3. Knowledge without character. 4. Business without ethics. 5. Science without humanity. 6. Religion without sacrifice. 7. Politics without principle.
---
Response to Eugene (Original post)
Sun Mar 25, 2012, 10:29 AM
dipsydoodle (37,263 posts)
3. Guns dont kill people : people kill people
so it follows that guns are non lethal. Be interesting to see what Russia supplies the government with.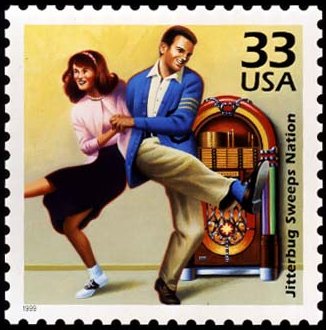 ---
Response to Eugene (Original post)
Sun Mar 25, 2012, 01:11 PM
Deep13 (38,471 posts)
4. Nonlethal aid? Like what, a case of body bags? nt
"That which can be asserted without evidence, can be dismissed without evidence." -Hitchens
---
Response to Eugene (Original post)
Sun Mar 25, 2012, 02:40 PM
freefall (662 posts)
5. So now it's all right to support al-Qaeda?
---
Response to Eugene (Original post)
Sun Mar 25, 2012, 05:02 PM
Fool Count (1,230 posts)
6. A possible form of "non-lethal" aid -
to send them guns and bullets and to ask that they only aimed for Syrian soldiers' extremities.
---
Response to Eugene (Original post)
Sun Mar 25, 2012, 09:01 PM
David__77 (15,696 posts)
7. So Obama wants to send US tax dollars to the enemies of the USA.
Last edited Sun Mar 25, 2012, 09:01 PM - Edit history (1)
I cannot see how else this could possibly be interpreted. The Islamic radicals pursuing terrorism in Syria are the same exact ones (in many cases, literally!) as those that killed and maimed so many US soldiers in Iraq.
---
Response to Eugene (Original post)
Tue Mar 27, 2012, 02:03 AM
cqo_000 (293 posts)
8. Syrian rebels are engaged in "ethnic cleansing" of Christians