Mon Mar 11, 2013, 08:08 AM
DeSwiss (17,212 posts)
Intrade shut down due to financial probe
Source:
CNNMoney
By Chris Isidore @CNNMoneyInvest March 11, 2013: 7:07 AM ET

NEW YORK
- A notice on the site's home page gave few details of the probe, but said that it had halted trading on the site "due to circumstances recently discovered" that require further investigation and "may include financial irregularities."
The site says it has closed and settled all open contracts at fair market value as of the close of business Sunday. But it said it is not possible to make any payments to members until the investigation is concluded.
The site, which allowed customers to place bets on matters such as U.S. presidential election outcomes, the weather or other upcoming events, is based in Ireland. The odds are set based on the bets made on both sides of the various predictions.
While the betters are right about some of the events they bet on, including President Obama's re-election last year, they are also wrong on some high-profile predictions, including setting odds at 80% that the U.S. Supreme Court would rule the health care reform act was unconstitutional.
Read more:
http://www.money.cnn.com/2013/03/11/investing/intrade-shutdown/
---

- Watch for falling bankers.....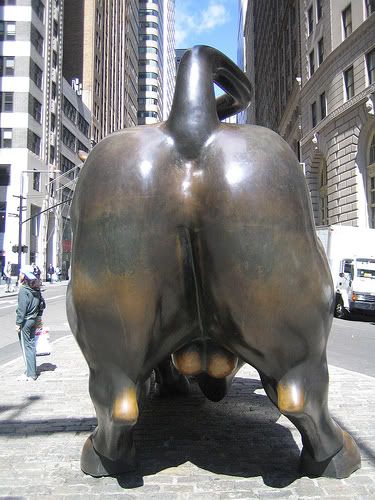 3 replies, 1056 views
Replies to this discussion thread
| | | | |
| --- | --- | --- | --- |
| 3 replies | Author | Time | Post |
| Intrade shut down due to financial probe (Original post) | DeSwiss | Mar 11 | OP |
| | dipsydoodle | Mar 11 | #1 |
| | tridim | Mar 11 | #2 |
| | Earth_First | Mar 11 | #3 |
---
Response to DeSwiss (Original post)
Mon Mar 11, 2013, 08:20 AM
dipsydoodle (32,657 posts)
1. Its possible this is associated with gambling laws
Last edited Mon Mar 11, 2013, 08:31 AM USA/ET - Edit history (1)
Being based in Ireland creates an oddity.
Some reference here :
The popular however inevitably controversial online betting site InTrade shut down abruptly on Sunday, citing an ongoing investigation and casting skepticism on Irish law in a vaguely worded statement. "With sincere regret we must inform you that due to circumstances recently discovered we must immediately cease trading activity on www.intrade.com," the statement says, detailing that all trading on the site must cease, accounts must be settled and all transactions stopped immediately. There's nothing in the statement that boldly says InTrade is gone for good, and the company ends the statement on an almost optimistic note, asking customers to "bear with us as we do all we can to resume operations as promptly as possible." If they can't figure it out, that means no more betting on election results or Oscar winners or anything fun. Back to boring old cards and horses.
Now, the InTrade shutdown was abrupt but not altogether surprising. The Dublin-based company's been in United States regulators' sights for ages, and last November, U.S. Commodity Futures Trading Commission sued InTrade for running an informal exchange and accused it of breaking an online gambling settlement. This also meant that InTrade would have to cease its U.S. operations prompted pundits to start wondering when the whole house would come crashing down. But then, just over a week ago, those same pundits started wondering if the new wave of states legalizing online gambling could bring InTrade back to the fun, legal center of things. While nothing is final or really even clear at this point, things aren't looking great for InTrade right now. They are however looking pretty good for Archbishop Angelo Scola, an Italian cardinal favored to succeed Benedict XVI. At least, according to InTrade's numbers they are.
http://www.theatlanticwire.com/business/2013/03/online-betting-adventure-was-intrade-over/62939/
---
Response to dipsydoodle (Reply #1)
Mon Mar 11, 2013, 08:26 AM
tridim (40,730 posts)
2. I'm guessing it's an "Office Space" type skimming deal..
Like they did in Superman III.
---
Response to DeSwiss (Original post)
Mon Mar 11, 2013, 10:46 AM
Earth_First (11,598 posts)
3. Exactly how widely used was Intrade?
I'm familiar with the concept of Intrade, however unfamiliar with how widely used the service was utilized by those hedging bets on outcomes of current events...

On the surface it seems to me like this is a vanity service with limited exposure due to the nature of it's 'business'.

Am I wrong here or is this much larger than I am perceiving?