Fri Feb 22, 2013, 06:45 AM
Omaha Steve (37,630 posts)
Storm promises messy, dangerous commute in Midwest
Source:
AP-Excite
By BARBARA RODRIGUEZ
DES MOINES, Iowa (AP) - A major snow storm that shuttered airports in Missouri, stranded truckers in Illinois and buried parts of Kansas in knee-deep powder was promising a messy and possibly dangerous commute Friday morning as it crawled northeast.
Wind gusts of 30 mph were expected to churn-up snow that fell overnight in southern Wisconsin, where forecasters were warning Milwaukee-area residents of slick roads and reduced visibility. The same was expected in northeast Iowa, where residents could wake up to as much as 7 inches of new snow, while nearly 200 snowplows were deployed overnight in Chicago.
At a Travel Centers of America truck stop in the central Illinois city of Effingham, all of the 137 parking spaces were filled by truckers unwilling to drive through the storm overnight.
"When it gets really bad, they like to camp out," cashier Tia Schneider said Thursday night, noting that some drivers called ahead. "They can make reservations from 500 miles away to make sure a space is available."
FULL story at link.
Read more:
http://apnews.excite.com/article/20130222/DA4JJTLG0.html
---
Two men help push a car down a snow-covered street Thursday, Feb. 21, 2013, in St. Louis. Blinding snow bombarded much of the nation's midsection Thursday, causing whiteout conditions, making major roadways all but impassable and shutting down schools and state legislatures. (AP Photo/Jeff Roberson)
http://www.ecologyfund.com/ecology/_ecology.html
Please click every day for a free donation.
6 replies, 1320 views
Replies to this discussion thread
| | | | |
| --- | --- | --- | --- |
| 6 replies | Author | Time | Post |
| Storm promises messy, dangerous commute in Midwest (Original post) | Omaha Steve | Feb 2013 | OP |
| | AngryOldDem | Feb 2013 | #1 |
| | Coolest Ranger | Feb 2013 | #2 |
| | catbyte | Feb 2013 | #3 |
| | Cracklin Charlie | Feb 2013 | #4 |
| | Katashi_itto | Feb 2013 | #5 |
| | Katashi_itto | Feb 2013 | #6 |
---
Response to Omaha Steve (Original post)
Fri Feb 22, 2013, 07:05 AM
AngryOldDem (9,222 posts)
1. I'm not even in the heart of this storm but it's still bad.
I'm in Indianapolis and I left work about 7 last night and it was just starting to sleet. It wasn't more than five minutes into my drive when it was an honest to God downpour. Despite my wipers and defroster, ice was beginning to pile up on my windshield. I took it slow (I was surprised at all the speeders and tailgaters) and made it home within an hour. If I had left any later than what I had, I would have been screwed.

My office is closed until 11, and I'm taking a commuter bus in today.


---
Response to Omaha Steve (Original post)
Fri Feb 22, 2013, 07:23 AM
Coolest Ranger (424 posts)
2. You guys are going to do the same thing to the midwest
That you did to New York and New Jersey right
Formally known as "Loyalkydem" because I couldn't delete my old account
---
Response to Omaha Steve (Original post)
Fri Feb 22, 2013, 07:39 AM
catbyte (4,142 posts)
3. It's really crappy & slippery in Grand Rapids, MI & we are just on the fringe.
I'm on a city bus on my way to work & it's taking almost twice as long as usual.

Diane, Anishinaabe in MI
---
Response to Omaha Steve (Original post)
Fri Feb 22, 2013, 10:34 AM
Cracklin Charlie (664 posts)
4. Kansas City is a huge mess!
We couldn't get out of the neighborhood this morning, and my back is wrecked from shoveling.
---
Response to Omaha Steve (Original post)
Fri Feb 22, 2013, 10:50 AM
Katashi_itto (3,682 posts)
5. My business partner lives in KC and hasnt been out since Wed.
Says theres at least a foot of snow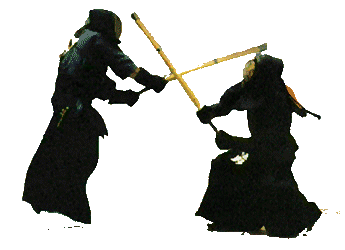 ---
Response to Omaha Steve (Original post)
Fri Feb 22, 2013, 10:52 AM
Katashi_itto (3,682 posts)
6. Let It Snow! Let It Snow! Let It Snow "Die Hard" End music