Fri Feb 1, 2013, 04:33 PM
IDemo (12,866 posts)
FTC Says You Should Be Able to Block Smartphone Tracking
Source:
Mashable.com
The Federal Trade Commission suggested Apple, Google, app developers and advertising networks should implement mobile Do Not Track (DNT) features in new mobile privacy guidelines issued Friday.
Do Not Track is designed to block third parties such as advertising networks from tracking your activity on the web. It's becoming increasingly popular as many plugins and several of the newest browsers offer it as a feature with varying degrees of efficacy.
Advertising companies argue tracking is necessary for delivering relevant ads. Tracking is also used by many websites to remember your login information and for other web experience-enhancing features. However, some people view Internet tracking as an invasion of privacy.
The FTC, which oversees digital privacy issues, argues in its report that mobile Do Not Track would offer consumers a choice between tracking and trackless browsing with the benefits and disadvantages either selection would bring.
Read more:
http://mashable.com/2013/02/01/ftc-mobile-do-not-track/
"You can always count on the Americans to do the right thing, once they've exhausted all other options." - Winston Churchill
3 replies, 1405 views
Replies to this discussion thread
| | | | |
| --- | --- | --- | --- |
| 3 replies | Author | Time | Post |
| FTC Says You Should Be Able to Block Smartphone Tracking (Original post) | IDemo | Feb 2013 | OP |
| | SoapBox | Feb 2013 | #1 |
| | classykaren | Feb 2013 | #2 |
| | SemperEadem | Feb 2013 | #3 |
---
Response to IDemo (Original post)
Fri Feb 1, 2013, 05:27 PM
SoapBox (6,641 posts)
1. I want to block those damned political calls...
We finally broke down and got caller ID...but ticks me off that we can't get them to stop calling, even when told.
"America, let's rev our engines! In your car and on your ballot, the (D) is for Drive forward, and the (R) is for Reverse. And in this election, we're driving forward, not back. Let's re-elect our great president, Barack Obama!" Jennifer Granholm
---
Response to IDemo (Original post)
Fri Feb 1, 2013, 06:04 PM
classykaren (224 posts)
2. 911
Does this mean Emergency services can't find you ?
---
Response to IDemo (Original post)
Fri Feb 1, 2013, 06:36 PM
SemperEadem (8,053 posts)
3. I don't need targeted advertising for relevant ads--ever
some people don't mind that shit. I do.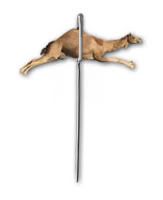 The truth is incontrovertible, malice may attack it, ignorance may deride it, but in the end; there it is. Sir Winston Churchill (1874-1965)