Sat Jan 26, 2013, 11:39 AM
DonViejo (6,030 posts)
Vice President To Attend Fundraiser For Landrieu
Source:
TPM
NICK MARTIN 11:30 AM EST, SATURDAY JANUARY 26, 2013
Vice President Joe Biden is scheduled to attend a fundraiser for Sen. Mary Landrieu (D-LA) on Saturday in New Orleans, according to the White House.
Tickets for the event, held at the Ritz-Carlton New Orleans, reportedly range from $250 to $2,500.
Landrieu, who is running for a fourth term next year, is one of a number of red state Democrats who have yet to take a position on the White House push for universal background checks on firearms purchases.
Biden, meanwhile, has been the face of that push, travelling to another red state, Virginia, on Friday to make the case for background checks and other gun control laws in the wake of the Newtown, Conn., school massacre.
-30-
Read more:
http://livewire.talkingpointsmemo.com/entry/vice-president-to-attend-fundraiser-for-landrieu
We must learn to live together as brothers (and sisters) or perish together as fools.-- Dr Martin Luther King
9 replies, 1419 views
Replies to this discussion thread
| | | | |
| --- | --- | --- | --- |
| 9 replies | Author | Time | Post |
| Vice President To Attend Fundraiser For Landrieu (Original post) | DonViejo | Jan 2013 | OP |
| | bluedigger | Jan 2013 | #1 |
| | cbayer | Jan 2013 | #9 |
| | Roy Rolling | Jan 2013 | #2 |
| | dixiegrrrrl | Jan 2013 | #6 |
| | cbayer | Jan 2013 | #8 |
| | EC | Jan 2013 | #3 |
| | groundloop | Jan 2013 | #4 |
| | Still Sensible | Jan 2013 | #5 |
| | Lurks Often | Jan 2013 | #7 |
---
Response to DonViejo (Original post)
Sat Jan 26, 2013, 11:45 AM
bluedigger (11,552 posts)
1. They're letting Joe go to New Orleans during Mardi Gras?
Our government... teaches the whole people by its example. If the government becomes the lawbreaker, it breeds contempt for law; it invites every man to become a law unto himself; it invites anarchy. Louis D. Brandeis
---
Response to bluedigger (Reply #1)
Sat Jan 26, 2013, 03:50 PM
cbayer (126,198 posts)
9. I really hope he gets to some parades.
He would have a blast.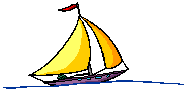 ---
Response to DonViejo (Original post)
Sat Jan 26, 2013, 12:01 PM
Roy Rolling (1,075 posts)
2. Louisiana GOP
The morons at the LAGOP sent out an email blast this week urging their minions to call Landrieu's office and withdraw the invitation because Biden wants to regulate firearms. Baton Rouge and New Orleans are at the top of the list for murders and firearm assaults and at the bottom of the list for education and healthcare, and all those morons are worried about is keeping gun manufacturers happy and prosperous.

And to top it off, Governor Jindal is making the state the poster child for bad Republican policies with wholesale changes to get in line with Republican ideology to favor the wealthy at the expense of the disadvantaged. My prediction: Jindal's Alfred E. Neumann face will be all over the media this week to cash in on the Super Bowl exposure.

I'm so vain. Sometimes I think that song is about me.
---
Response to Roy Rolling (Reply #2)
Sat Jan 26, 2013, 12:42 PM
dixiegrrrrl (34,109 posts)
6. Why do I have a feeling that moron Jindal will run for President?
He is certainly dense enough to believe he is fit for office.
and now he is all over the news positioning himself as the voice of moderate Republicans.
if you are feeling disillusioned, perhaps you need to ask why you had illusions in the first place
---
Response to dixiegrrrrl (Reply #6)
Sat Jan 26, 2013, 03:49 PM
cbayer (126,198 posts)
8. Whatever else we might say about Jindal, he is neither a moron nor
dense. That is what makes him particularly dangerous.
Don't take your eye off of him.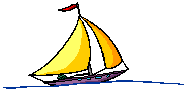 ---
Response to DonViejo (Original post)
Sat Jan 26, 2013, 12:07 PM
EC (11,944 posts)
3. Deal for her vote?
I'm guessing this is part of getting blue dogs on board for gun safety.
What's so funny about Peace, Love and Understanding?
---
Response to EC (Reply #3)
Sat Jan 26, 2013, 12:13 PM
groundloop (2,396 posts)
4. Makes sense.....

And as much as I get frustrated with blue dog Dems at times, having any seat in the hands of a blue dog is still far better than it being held by a tea-bagger.
---
Response to groundloop (Reply #4)
Sat Jan 26, 2013, 12:29 PM
Still Sensible (2,343 posts)
5. + 1 n/t
---
Response to EC (Reply #3)
Sat Jan 26, 2013, 03:44 PM
Lurks Often (2,014 posts)
7. Probably not
more likely the White House is supporting her because they are very concerned about being able to keep control of the Senate in 2014.

If Landrieu votes for gun control, she will lose the seat in 2014 to a Republican.