Tue Dec 18, 2012, 06:22 PM
Emit (11,207 posts)
In France, Free Birth Control For Girls At Age 15
Source:
NPR
Beginning next year, young women in France between the ages of 15 and 18 will have access to birth control free of charge, and without parental notification. The French government says the new measure is intended to reduce pregnancies in this age group that result from a mixture of ignorance, taboo and lack of access to contraception.
One place where information is available on birth control, abortion and sexual abuse is a family planning clinic in a gritty neighborhood in the east of Paris.
On a recent day, a counselor talks with a handful of teenage girls in a sitting room. Clinic director Isabelle Louis says the young women who come to the clinic aren't necessarily poor; she says many hail from well-off families and live on the other side of Paris.
"It's not very easy for young women to go to see her family doctor and ask for contraception," Louis says. "A lot of them are afraid the doctor would tell the parents she came."
Starting in January, a law will protect these girls' anonymity at their family doctor's office, and the state will pick up the cost of the consultation and contraception. Under current rules, teenagers wanting absolute anonymity with a doctor have to pay for the visit in cash without submitting a claim to get the money back. And birth control is only partially reimbursed by the French state. Only clinics like this one are free.
~snip~
Read more:
http://www.npr.org/2012/12/18/167253336/in-france-free-birth-control-for-girls-at-age-15?utm_source=NPR&utm_medium=facebook&utm_campaign=20121218
9 replies, 1634 views
Replies to this discussion thread
| | | | |
| --- | --- | --- | --- |
| 9 replies | Author | Time | Post |
| In France, Free Birth Control For Girls At Age 15 (Original post) | Emit | Dec 2012 | OP |
| | dipsydoodle | Dec 2012 | #1 |
| | Cleita | Dec 2012 | #2 |
| | Fearless | Dec 2012 | #3 |
| | TheDebbieDee | Dec 2012 | #4 |
| | valerief | Dec 2012 | #5 |
| | hifiguy | Dec 2012 | #6 |
| | FarrenH | Dec 2012 | #7 |
| | Eric the Reddish | Dec 2012 | #8 |
| | Odin2005 | Dec 2012 | #9 |
---
Response to Emit (Original post)
Tue Dec 18, 2012, 06:37 PM
dipsydoodle (37,129 posts)
1. Same as their age of consent - 15.
so sounds appropriate.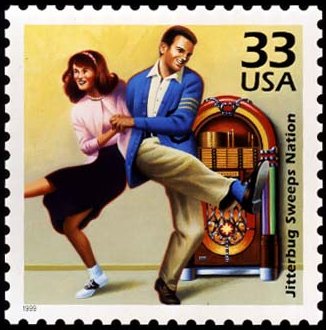 ---
Response to Emit (Original post)
Tue Dec 18, 2012, 06:39 PM
Cleita (67,690 posts)
2. The French, always well so "French" about sexual matters.
Good for them.
Tell me why. Tell me true. How did I pick a lemon in a garden that I thought only peaches grew?
---
Response to Emit (Original post)
Tue Dec 18, 2012, 07:34 PM
Fearless (13,334 posts)
3. Good.
---
Response to Emit (Original post)
Tue Dec 18, 2012, 09:39 PM
TheDebbieDee (8,860 posts)
4. It sure this will be a helluva lot more effective then telling young people
to wait til they get married.............
Monitor this! Groupthink gets boring.......
---
Response to Emit (Original post)
Tue Dec 18, 2012, 10:07 PM
valerief (37,302 posts)
5. Viva la France! nt
vdbooks.com...Lobster Newburg and coffee...You just wouldn't believe how much trouble it is to dispose of a dead elephant...One murder a villain, millions a hero. Numbers sanctify, my good fellow.--M. Verdoux...I'm an atheist. What can be asserted without proof can be dismissed without proof...www.joancrawfordbest.com...www.shaggs.com
---
Response to Emit (Original post)
Tue Dec 18, 2012, 10:58 PM
hifiguy (13,143 posts)
6. Score one for common sense.
Nice to see it in use somewhere on this planet.
The tyranny of the ignoramuses is insurmountable and assured for all time. - Albert Einstein. Keep Calm and Brony On!
---
Response to Emit (Original post)
Wed Dec 19, 2012, 07:22 AM
FarrenH (550 posts)
7. In South Africa teenagers can get contraceptives from free clinics
Last edited Wed Dec 19, 2012, 07:22 AM - Edit history (1)
And the state assists teenagers in getting abortions without parental notification. Our constitution is exceptional in enshrining women's sexual and reproductive rights, even for minors. So the parental right to control their teenage daughter's reproductive equipment is seen as subordinate to the teenager's right to choose. Similarly, the guarantee of non-discrimination based on sexual orientation is enshrined, which has led to a string of constitutional court cases ensuring that gays can marry and have their spouses fully recognised for insurance purposes, et al.

Both provisions run counter to popular opinion in what is a moderately conservative country and I'm deeply grateful that the writers of our post-Apartheid constitution had the foresight to draft such a liberal document.

Tangentially, this is why the Egyptian consitution writing process is one I've watched with considerable concern. They are literally 2% (in votes) away from a completely secular constitution and it looks like instead they're going to get an Islamist one. And a constitution makes a massive difference.
---
---
Response to Emit (Original post)
Wed Dec 19, 2012, 08:40 AM
Odin2005 (48,255 posts)
9. A sane country, unlike the US.
Proudly Autistic Progressive