Sat Nov 10, 2012, 05:46 PM
UnrepentantLiberal (11,700 posts)
U.S. denies Russia request for convicted arms dealer Victor Bout
Source:
Reuters
By Basil Katz
Nov 10, 2012
The United States has refused a request from Russia that convicted arms dealer Viktor Bout be returned to his home country to spend the remainder of his 25-year prison term, a Russian Foreign Ministry official said on Saturday.
Bout, 54, was sentenced in April after a Manhattan federal court trial jury convicted him on charges that he agreed to sell arms to people he thought were militants intent on attacking American soldiers in Colombia.
He was the subject of a book called "Merchant of Death" and inspiration for a film "Lord of War" starring Nicolas Cage.
Bout's case has strained ties between Moscow and Washington - he said he was a legitimate businessman and the Russian Foreign Ministry argued he was convicted on unreliable evidence.
Read more:
http://www.reuters.com/article/idUSL1E8MA0UG20121110
2 replies, 1212 views
Replies to this discussion thread
| | | | |
| --- | --- | --- | --- |
| 2 replies | Author | Time | Post |
| U.S. denies Russia request for convicted arms dealer Victor Bout (Original post) | UnrepentantLiberal | Nov 2012 | OP |
| | dipsydoodle | Nov 2012 | #1 |
| | patrice | Nov 2012 | #2 |
---
Response to UnrepentantLiberal (Original post)
Sat Nov 10, 2012, 05:48 PM
dipsydoodle (37,151 posts)
1. Down the line
a deal will be done.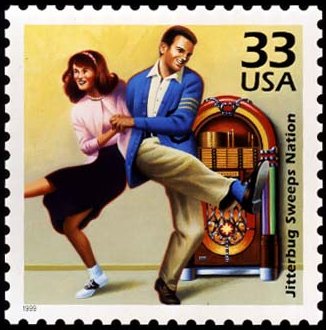 ---
Response to UnrepentantLiberal (Original post)
Sat Nov 10, 2012, 11:08 PM
patrice (47,992 posts)
2. This shit has got to stop. Rand Paul wants a congressional oath to support arms trading & small
arms merchants around the World, and refuse to vote for any congressional support that that goes to UN treaties on these issues and then who create violence and problems, suffering, and war profiteering.

Did you wonder when Ambassador Stevens died, the people of Egypt were supposedly rioting in the streets over that same video, Innocence of Muslims, and Libya's friends came to DU late one night to show their peaceful demonstrations with some signs written in English in Benghazi and/or Tripoli, right after the Americans were murdered. They were somber and clearly sad.

And Egypt went into their streets and demonstrated about something, lots of people out in the streets of Egypt and, then, they all went home to supper and some rest, so that they can continue to demonstrate their voice loudly and respected by the powers-that-be.

pi
FOUR!!!! Fingers.