Sun Oct 14, 2012, 05:24 PM
dipsydoodle (37,178 posts)
Sept. 11 trial rules under scrutiny at Guantanamo
Source:
Associated Press
GUANTANAMO BAY NAVAL BASE, Cuba (AP) -- A U.S. military judge is considering broad security rules for the war crimes tribunal of five Guantanamo prisoners charged in the Sept. 11 attacks, including measures to prevent the accused from publicly revealing what happened to them in the CIA's secret network of overseas prisons.
Prosecutors have asked the judge at a pretrial hearing starting Monday to approve what is known as a protective order that is intended to prevent the release of classified information during the eventual trial of Khalid Sheikh Mohammed, who has portrayed himself as the mastermind of the terror attacks, and four co-defendants.
Lawyers for the defendants say the rules, as proposed, will hobble their defense. The American Civil Liberties Union, which has filed a challenge to the protective order, says the restrictions will prevent the public from learning what happened to Mohammed and his co-defendants during several years of CIA confinement and interrogation.
The protective order requires the court to use a 40-second delay during court proceedings so that spectators, who watch behind sound-proof glass, can be prevented from hearing - from officials, lawyers or the defendants themselves - the still-classified details of the CIA's rendition and detention program.
Read more:
http://hosted.ap.org/dynamic/stories/C/CB_GUANTANAMO_SEPT_11_TRIAL?SITE=AP&SECTION=HOME&TEMPLATE=DEFAULT&CTIME=2012-10-14-15-33-59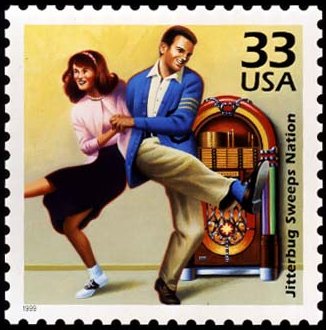 5 replies, 1168 views
Replies to this discussion thread
| | | | |
| --- | --- | --- | --- |
| 5 replies | Author | Time | Post |
| Sept. 11 trial rules under scrutiny at Guantanamo (Original post) | dipsydoodle | Oct 2012 | OP |
| | kickysnana | Oct 2012 | #1 |
| | dougolat | Oct 2012 | #2 |
| | Solly Mack | Oct 2012 | #3 |
| | Festivito | Oct 2012 | #4 |
| | Comrade Grumpy | Oct 2012 | #5 |
---
Response to dipsydoodle (Original post)
Sun Oct 14, 2012, 06:28 PM
kickysnana (3,314 posts)
1. Seig heil! n/t
"The first truth is that the liberty of a democracy is not safe if the people tolerate the growth of private power to a point where it becomes stronger than their democratic state itself. That, in its essence, is fascism — ownership of government by an individual, by a group, or by any other controlling private power. " — Franklin D. Roosevelt, April 29, 1938.
---
Response to dipsydoodle (Original post)
Mon Oct 15, 2012, 04:24 AM
dougolat (413 posts)
2. Torturing the Law, to not face torturing the suspects...nt
"Too Big To Fail" evidently means "Too Big To Jail"
---
Response to dipsydoodle (Original post)
Mon Oct 15, 2012, 04:35 AM
Solly Mack (51,497 posts)
3. K&R
The protective order is...(protecting America's war criminals)

Very convenient - for those guilty of war crimes.
Shared narrative of deceptions and delusions delivered in good faith.
---
Response to dipsydoodle (Original post)
Mon Oct 15, 2012, 06:12 AM
Festivito (12,501 posts)
4. We fake your guilt, then not let you defend yourself with how we faked your guilt.
Yeah, that's the ticket.
Gotta protect those John Galts of the world.
GOP is 100% for the 1%, the Greedy One Percent.
---
Response to dipsydoodle (Original post)
Mon Oct 15, 2012, 12:28 PM
Comrade Grumpy (5,813 posts)
5. What a sick joke of a judicial process.
We will look back on all of this with shame and revulsion.