Fri Sep 14, 2012, 11:29 AM
dipsydoodle (37,132 posts)
Twitter hands over messages at heart of Occupy case
Source:
BBC News
Legal pressure has forced Twitter to handed over messages sent by an Occupy Wall Street protester.
Twitter spent months resisting the call to release the messages, saying to do so would undermine privacy laws.
If the messages were not handed over on 14 September, Twitter would have been in contempt of court and faced substantial fines.
The Manhattan district attorney's office wanted the tweets to help its case against protester Malcolm Harris.
Read more:
http://www.bbc.co.uk/news/technology-19597437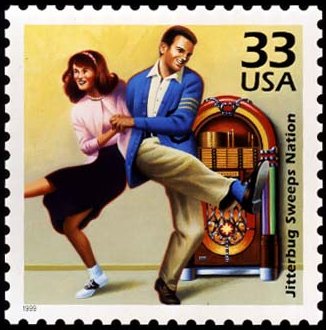 4 replies, 1227 views
Replies to this discussion thread
| | | | |
| --- | --- | --- | --- |
| 4 replies | Author | Time | Post |
| Twitter hands over messages at heart of Occupy case (Original post) | dipsydoodle | Sep 2012 | OP |
| | tama | Sep 2012 | #1 |
| | chill_wind | Sep 2012 | #2 |
| | davidwparker | Sep 2012 | #3 |
| | chill_wind | Sep 2012 | #4 |
---
---
Response to dipsydoodle (Original post)
Fri Sep 14, 2012, 12:29 PM
chill_wind (13,514 posts)
2. Depressing.
I like Twitter about a million times better than mucking around with Facebook.
www.costofwar.com
---
Response to chill_wind (Reply #2)
Fri Sep 14, 2012, 02:16 PM
davidwparker (5,394 posts)
3. Never used it. How is as far as ads and SPAM goes? n/t
Liberal, but not partisan.
---
Response to davidwparker (Reply #3)
Fri Sep 14, 2012, 05:00 PM
chill_wind (13,514 posts)
4. No issues for me
Last edited Fri Sep 14, 2012, 05:03 PM - Edit history (1)
which is one more reason I love it. I use firefox + the noscript extension everywhere to keep the advertising and pop-up junk down that I have to view. Noscript suppresses all that very well. But even when I disable it I don't see anything annoying.
As for spam-- you are in control of all your own content. You don't have to feel obliged to read and "follow" or interact with anybody just because they follow you.
I initially created my feed to promote some stuff I design for Zazzle, and tried to be reciprocal followers of hordes of others doing the same and "following" me, but the immense, endless overwhelming streams self-advertising soon made me rethink all of that, including my own activity, so I "unfollowed" a whole host of stuff I was never going to have time to weed thru. I try to mix things up a little (in both what I follow for fun and interest and what I tweet/retweet) and not subject others to the same monotony--I save the commercial stuff mostly for my fb business page, much as I really dislike fb's interface. What I really love about twitter is it's sheer brevity and wonderful ease of use.
I really don't tweet/retweet that much political stuff, though, because that isn't why I created that account- except for just about everything that comes my way from Bernie Sanders
(edited for typo)
www.costofwar.com