Tue Sep 11, 2012, 05:07 AM
dipsydoodle (37,478 posts)
Japan buys disputed islands, China sends in patrol boats
Last edited Tue Sep 11, 2012, 05:14 AM - Edit history (1)
Source:
Reuters
(Reuters) - Japan brushed off warnings by China and bought a group of islands on Tuesday that both claim, in a growing dispute that threatens ties between Asia's two biggest economies.
Chinese official media said Beijing had sent two patrol ships to waters surrounding the islands to reassert its claim and accused Japan of "playing with fire" over the long-simmering row.
Tokyo insisted that it had only peaceful intentions in making the 2.05 billion yen ($26.18 million) purchase of three uninhabited islands in the East China Sea, until now leased by the government from a Japanese family that has owned them since early 1970s.
Foreign Minister Koichiro Gemba repeated Japan's standard line that the purchase served "peaceful and stable maintenance of the islands."
Read more:
http://uk.reuters.com/article/2012/09/11/uk-japan-china-idUKBRE88A08320120911
---
China sends patrol ships to islands held by Japan.
BEIJING (AP) -- A territorial flare-up between China and Japan intensified Tuesday as Beijing sent patrol ships near disputed East China Sea islands in a show of anger over Tokyo's purchase of the largely barren outcroppings from their private owners.
The arrival of the two patrol ships of the China Marine Surveillance off the islands was meant to assert China's claims, said the Chinese government's official news agency, Xinhua.
The marine agency is a paramilitary force whose ships are often lightly armed, and Xinhua said it had drawn up a plan to safeguard China's sovereignty of the islands.
The rocky islands, known as Senkaku to Japanese and Diaoyu to Chinese, have been the focus of recurring spats between the two countries, and also are claimed by Taiwan. The dispute has been heating up in recent months, in part because the nationalist governor of Tokyo had proposed buying the islands and developing them.
http://hosted.ap.org/dynamic/stories/A/AS_ASIA_DISPUTED_ISLANDS?SITE=AP&SECTION=HOME&TEMPLATE=DEFAULT&CTIME=2012-09-11-03-41-30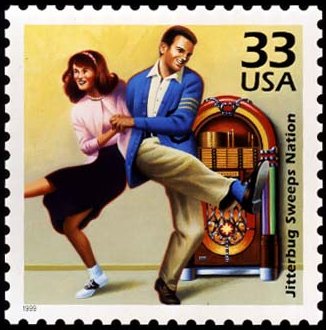 1 replies, 1224 views
Replies to this discussion thread
| | | | |
| --- | --- | --- | --- |
| 1 replies | Author | Time | Post |
| Japan buys disputed islands, China sends in patrol boats (Original post) | dipsydoodle | Sep 2012 | OP |
| | Franker65 | Sep 2012 | #1 |
---
Response to dipsydoodle (Original post)
Tue Sep 11, 2012, 08:09 AM
Franker65 (298 posts)
1. Nothing to see here
Nothing is going to happen on this issue. China will have to accept that Japan have bought them and the problem with slowly go away. Neither country wants a war over something so trivial, especially when you look at the trading relationship between them.
Statistics show that China has a 20% share of trade with Japan
. China is just sabre-rattling and trying to flex its new found military strength.