Mon Aug 20, 2012, 05:21 AM
dipsydoodle (37,480 posts)
Burma abolishes media censorship
Source:
BBC News
Burma has abolished censorship of the country's media, the information ministry has announced.
The Press Scrutiny and Registration Department (PSRD) said that as of Monday, reporters would no longer have to submit their work to state censors before publication.
Burma has long kept a tight control over all aspects of its media.
But the civilian government has been gradually easing restrictions since taking office last year.
Read more:
http://www.bbc.co.uk/news/world-asia-19315806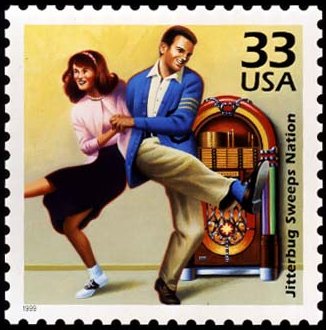 5 replies, 1345 views
Replies to this discussion thread
| | | | |
| --- | --- | --- | --- |
| 5 replies | Author | Time | Post |
| Burma abolishes media censorship (Original post) | dipsydoodle | Aug 2012 | OP |
| | nxylas | Aug 2012 | #1 |
| | LynneSin | Aug 2012 | #2 |
| | argyl | Aug 2012 | #3 |
| | alp227 | Aug 2012 | #4 |
| | dipsydoodle | Aug 2012 | #5 |
---
Response to dipsydoodle (Original post)
Mon Aug 20, 2012, 06:50 AM
nxylas (4,918 posts)
1. Maybe they've looked at America and realised they don't need it
Who needs state censorship when you can just create a punditocracy willing to narrow the terms of political debate to the point where anything that falls outside state-approved hegemony is instantly dismissed as "radical" and "extreme"?
The capitalist is always trying to cut down what his servant demands and in doing so is cutting down what his customer can spend. He is wanting the same man to be rich and poor at the same time - GK Chesterton
---
Response to dipsydoodle (Original post)
Mon Aug 20, 2012, 08:21 AM
LynneSin (89,913 posts)
2. Burma is going to bloom as a country
I say give it 5 years or so and this place is going to be a massive vacation destination.

Your thread requires more cowbell!
---
Response to LynneSin (Reply #2)
Mon Aug 20, 2012, 09:04 AM
argyl (1,863 posts)
3. I'm retiring in five years and I've thought that by then Burma will be a wonderful destination.
---
Response to dipsydoodle (Original post)
Tue Aug 21, 2012, 12:10 AM
alp227 (23,248 posts)
4. Hmm. The Guardian also used Burma in its report about this event,
---
Response to alp227 (Reply #4)
Tue Aug 21, 2012, 03:50 AM
dipsydoodle (37,480 posts)
5. Should it be Burma or Myanmar ? That issue has been raised before here on DU
The ruling military junta changed its name from Burma to Myanmar in 1989, a year after thousands were killed in the suppression of a popular uprising. Rangoon also became Yangon.
The Adaptation of Expression Law also introduced English language names for other towns, some of which were not ethnically Burmese.
The change was recognised by the United Nations, and by countries such as France and Japan, but not by the United States and the UK.
A statement by the Foreign Office says: "Burma's democracy movement prefers the form 'Burma' because they do not accept the legitimacy of the unelected military regime to change the official name of the country. Internationally, both names are recognised."
http://news.bbc.co.uk/1/hi/7013943.stm
The article also refers to common UK usage. Would probably be years before common usage here changed to Mynamar. I still use Ceylon for Sri Lanka - goes back to collecting stamps as a kid.