Sun Aug 5, 2012, 08:18 AM
Omaha Steve (37,692 posts)
Syria rebel video claims to show abducted Iranians
Source:
AP-Excite
By ZEINA KARAM
BEIRUT (AP) - A pan-Arab television station aired a video Sunday purporting to show Syrian rebels guarding a group of Iranians abducted a day earlier and promising more attacks on Iranian targets.
Armed men in the video identify themselves as members of the rebel "Baraa Brigades" and say that at least one of the 48 captives was an officer of Iran's powerful Revolutionary Guards. They claim they Iranians were on a "reconnaissance mission" in the capital Damascus at the time they were abducted. Iran says they are pilgrims who were visiting a shrine.
"We promise Iran and all those who support this regime ... we will strike at all (Iranian) targets in Syria," one of the rebels says in the video. "The fate of all Iranians who operate in Syria will be the same as those we have here, either captive or killed, God willing."
The abductions threaten to pull Syria's close ally Iran deeper into the country's civil war. They also raised questions about the extent to which President Bashar Assad's regime can control the center of its power in the capital.
FULL story at link.
Read more:
http://apnews.excite.com/article/20120805/DA0F5DV80.html
---
This citizen journalism image taken on Friday, Aug. 3, 2012 purports to show Syrian rebels celebrating after taking over the Ansari police station in the northern city of Aleppo, Syria on August 3, 2012. (AP Photo) THE ASSOCIATED PRESS IS UNABLE TO INDEPENDENTLY VERIFY THE AUTHENTICITY, CONTENT, LOCATION OR DATE OF THIS CITIZEN JOURNALIST IMAGE
http://www.ecologyfund.com/ecology/_ecology.html
Please click every day for a free donation.
2 replies, 1281 views
Replies to this discussion thread
| | | | |
| --- | --- | --- | --- |
| 2 replies | Author | Time | Post |
| Syria rebel video claims to show abducted Iranians (Original post) | Omaha Steve | Aug 2012 | OP |
| | dipsydoodle | Aug 2012 | #1 |
| | David__77 | Aug 2012 | #2 |
---
Response to Omaha Steve (Original post)
Sun Aug 5, 2012, 09:06 AM
dipsydoodle (37,426 posts)
1. In similar news : Syrian TV host kidnapped, executed by Islamists
Syrian state TV host Mohammed al-Saeed has been executed, the UK-based Syrian Observatory for Human Rights reported. A militant Islamist group has claimed responsibility for the killing.
­Al-Saeed was kidnapped on July 19 of this year. The Al-Nusra Front, a little-known Islamist militant group, posted a statement August 4 on an Al-Qaeda-affiliated internet forum.
"The heroes of western Ghouta (in Damascus province) imprisoned the shabih (pro-regime militia) presenter on July 19…He was then killed after he had been interrogated," AFP reported.
The post showed a photograph of frightened al-Saeed sitting against the wall. "May this be a lesson to all those who support the regime," the note read.
http://www.rt.com/news/syrian-host-saeed-executed-868/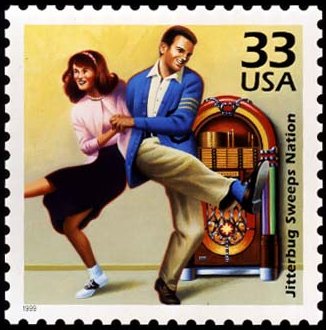 ---
Response to dipsydoodle (Reply #1)
Sun Aug 5, 2012, 02:40 PM
David__77 (15,696 posts)
2. Generally, I think the "observatory" is bullshit.
The numbers of deaths, and their distribution across categories of people, are very fictitious: "113 civilians, 72 regime troops, and 13 rebels," ad nauseum... Of course the opposition have indeed targeted pro-government media workers repeatedly.