Sat Aug 4, 2012, 12:10 AM
Faygo Kid (20,549 posts)
Acid attacks in Colombia reflect rage
Source:
Washington Post
BOGOTA, Colombia – Every glance at a mirror transports Consuelo Cordoba to the moment when her boyfriend doused her with a skin-searing acid that obliterated her face, leaving her with gruesome wounds that will never heal.
The chemical burned off an ear, melted an eye, ate through her lower face and ruined her teeth. She now wears a skin-tight elastic mask, breathes through a straw-like tube that protrudes from her nose and walks the streets looking "like a monster," as she put it.
"I would like to go to sleep today and not wake up tomorrow," she said. "The truth is life is too hard and I am alone."
A cheap and quick way of destroying a woman's life, acid attacks in India, Afghanistan and Bangladesh have received widespread attention in recent years, with a documentary about victims in Pakistan winning an Oscar this year. While the gruesome assaults have been rare in the West, a rising number of attacks in Colombia has alarmed prosecutors and public health officials and terrified women. Dozens of such attacks, in which assailants soak their victims with sulfuric or nitric acids, are believed to take place here each year. . .
Read more:
http://www.washingtonpost.com/world/the_americas/acid-attacks-rising-in-colombia/2012/08/03/e8c85528-c843-11e1-9634-0dcc540e7171_story.html?hpid=z1
---
WHAT?? I cannot accept this. What kind of world are we living in?? My earliest memories are of my father beating my mother and the police coming to our house because the neighbors heard her scream as my brother and I hid. But what's with THIS?
A skeptical idealist.
10 replies, 2196 views
Replies to this discussion thread
| | | | |
| --- | --- | --- | --- |
| 10 replies | Author | Time | Post |
| Acid attacks in Colombia reflect rage (Original post) | Faygo Kid | Aug 2012 | OP |
| | Warpy | Aug 2012 | #1 |
| | azurnoir | Aug 2012 | #2 |
| | limpyhobbler | Aug 2012 | #3 |
| | Monk06 | Aug 2012 | #4 |
| | 12ZTR | Aug 2012 | #5 |
| | SemperEadem | Aug 2012 | #7 |
| | Ferretherder | Aug 2012 | #6 |
| | wordpix | Aug 2012 | #8 |
| | Odin2005 | Aug 2012 | #9 |
| | 4th law of robotics | Aug 2012 | #10 |
---
Response to Faygo Kid (Original post)
Sat Aug 4, 2012, 12:26 AM
Warpy (73,074 posts)
1. "If I can't have you, I'll make sure nobody else will want you!"
Petulant males just can't stand it when any mere woman turns them down. This type of male would never be happy unless we were all turned back into property, first of our fathers, then of our brothers or husbands, with no rights of our own and no hope of anything better.


Capitalism is the extraordinary belief that the nastiest of men for the nastiest of motives will somehow work for the benefit of all. - John Maynard Keynes
---
Response to Faygo Kid (Original post)
Sat Aug 4, 2012, 12:36 AM
azurnoir (30,458 posts)
2. Horrible simply horrible no matter where it happens n/t
---
Response to Faygo Kid (Original post)
Sat Aug 4, 2012, 12:43 AM
limpyhobbler (8,244 posts)
3. horrible. nt
---
Response to Faygo Kid (Original post)
Sat Aug 4, 2012, 01:14 AM
Monk06 (5,720 posts)
4. This is what happens when countries are run by men where men control the lives of women.

When wives, even mothers and sisters are considered things. Just part of a man's property.

You can do very little in the countries where this happens. But immigrants to the west that
carry this murderous attitude toward women should be executed for their brutality.

That is the one of two concessions I make for the death penalty.

The other is child rape and murder.
---
Response to Faygo Kid (Original post)
Sat Aug 4, 2012, 04:32 AM
12ZTR (65 posts)
5. Goes around...
I guess women could throw acid at men.
---
Response to 12ZTR (Reply #5)
Sat Aug 4, 2012, 11:19 AM
SemperEadem (8,053 posts)
7. and then be dragged by their hair out of their houses
and shot dead in front of their children in the street and their body left there to rot.

Good remedy, there. Not.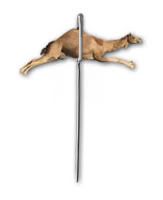 The truth is incontrovertible, malice may attack it, ignorance may deride it, but in the end; there it is. Sir Winston Churchill (1874-1965)
---
Response to Faygo Kid (Original post)
Sat Aug 4, 2012, 08:25 AM
Ferretherder (1,172 posts)
6. I just find it impossible to understand...
...how ANY culture, any society ANYWHERE, could tolerate something this horrible being done to a particular part of that society and not be scrambling to find a solution to the problem.

Un-frickin'-believable.
---
Response to Faygo Kid (Original post)
Sun Aug 5, 2012, 12:01 PM
wordpix (13,094 posts)
8. we need a fund to help such women
Are there any?
Whatever befalls the earth befalls the sons of the earth. Man did not weave the web of life; he is merely a strand in it.---Chief Seattle
---
Response to Faygo Kid (Original post)
Sun Aug 5, 2012, 12:14 PM
Odin2005 (48,255 posts)
9. OMG!
Proudly Autistic Progressive
---
Response to Faygo Kid (Original post)
Sun Aug 5, 2012, 01:55 PM
4th law of robotics (6,801 posts)
10. I sure hope no one decides to track down the boyfriend
and apply acid to his face and genitals.

That would be wrong.

Seriously, we can't stand that kind of vigilante justice.

. . . .