Thu Jul 19, 2012, 04:57 AM
dipsydoodle (37,476 posts)
China strengthens Africa ties with $20 billion in loans
Source: Reuters

(Reuters) - Chinese President Hu Jintao on Thursday offered $20 billion (12.7 billion pounds) in loans to African countries over the next three years, boosting a relationship that has been criticised by the West and given Beijing growing access to the resource-rich continent.

The loans offered were double the amount China pledged for the previous three-year period in 2009 and is the latest in a string of aid and credit provided to Africa's many poverty-stricken nations.

The pledge is likely to boost China's good relations with Africa, a supplier of oil and raw materials like copper and uranium to the world's most populous country and second-largest economy.

But the loans could add to discomfort in the West, which criticises China for overlooking human rights abuses in its business dealings with Africa, especially in Beijing's desire to feed its booming resource-hungry economy.

Read more: Link to source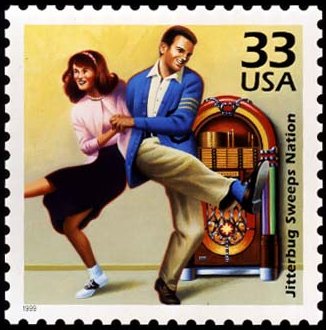 5 replies, 1386 views
Replies to this discussion thread
| | | | |
| --- | --- | --- | --- |
| 5 replies | Author | Time | Post |
| China strengthens Africa ties with $20 billion in loans (Original post) | dipsydoodle | Jul 2012 | OP |
| | DCKit | Jul 2012 | #1 |
| | Diclotican | Jul 2012 | #2 |
| | madrchsod | Jul 2012 | #3 |
| | SemperEadem | Jul 2012 | #4 |
| | Franker65 | Jul 2012 | #5 |
---
Response to dipsydoodle (Original post)
Thu Jul 19, 2012, 05:50 AM
DCKit (18,541 posts)
1. Ruh Roh! The IMF and World Bank better watch out!
China is using their own tactics against them.

Unfortunately, like any IMF or World Bank "loan", the rulers get the money and the people are on the hook to pay it back. Since Africa has little infrastructure (to privatize), I will assume China is going after their mineral wealth.
---
Response to dipsydoodle (Original post)
Thu Jul 19, 2012, 06:32 AM
Diclotican (4,099 posts)
2. dipsydoodle
dipsydoodle

I have the feeling, and the suspection that China would discover the same problem the West have had for the last 60-70 year, that Africa is not an easy continent to give loans to.. Specially when it is time to get the money back, and the bank is emty and it exist nothing to get their hands on...

But, why not maybe PRC have better experience with Africa than the white man had... Good luck, PRC wil need it

Diclotican
A furore Normannorum libera nos, Domine, "From the fury of the Northmen deliver us, O Lord."
---
Response to dipsydoodle (Original post)
Thu Jul 19, 2012, 06:53 AM
madrchsod (57,588 posts)
3. china is just another empire trying to rob africa of it`s wealth
the chinese have already run into problems in some nations with the treatment of the native population.
---
Response to dipsydoodle (Original post)
Thu Jul 19, 2012, 12:53 PM
SemperEadem (8,053 posts)
4. because god forbid anyone investing in Africa
Last edited Thu Jul 19, 2012, 12:56 PM - Edit history (1)
The continent is to be hated with the heat of 1,000 white hot suns.

Pineapples rot on the ground in Ghana because Dole's monopoly on trade in the commodity doesn't want the competition.

There is no reason in the world why that continent should be starved of investment. What reason does the US have for not
beating China to the punch? Their blinding hatred of all things African.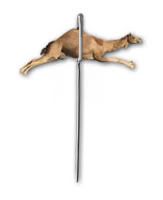 The truth is incontrovertible, malice may attack it, ignorance may deride it, but in the end; there it is. Sir Winston Churchill (1874-1965)
---
Response to dipsydoodle (Original post)
Wed Jul 25, 2012, 04:37 AM
Franker65 (298 posts)
5. Good points
I agree, there should be way more investment. In fairness to the Americans, they did try to help in Somalia and it didn't go too well. Seemed to scare them away.