Tue Jun 19, 2012, 07:25 AM
dipsydoodle (37,170 posts)
Pakistan Supreme Court bans PM Gilani from office
Source:
BBC News
Pakistan's top court has disqualified Prime Minister Yousuf Raza Gilani from holding office, two months after convicting him of contempt of court.
The Supreme Court ruled he had "ceased to be the prime minister of Pakistan".
In April, the Supreme Court convicted Mr Gilani of failing to pursue corruption charges against President Asif Ali Zardari.
He had argued the president has constitutional immunity from prosecution.
Read more:
http://www.bbc.co.uk/news/world-asia-18506728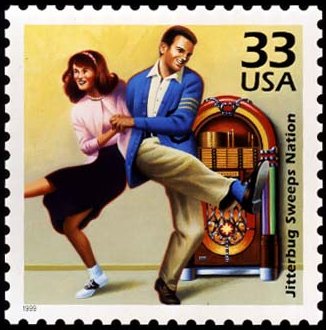 1 replies, 1142 views
Replies to this discussion thread
| | | | |
| --- | --- | --- | --- |
| 1 replies | Author | Time | Post |
| Pakistan Supreme Court bans PM Gilani from office (Original post) | dipsydoodle | Jun 2012 | OP |
| | Igel | Jun 2012 | #1 |
---
Response to dipsydoodle (Original post)
Tue Jun 19, 2012, 11:51 AM
Igel (19,052 posts)
1. I haven't liked Chaudhry for years.
It's not personal; I think he has an agenda other than faithfully upholding the laws and Constitution of the state.

He's really into upholding his own authority and that of his branch of government, with a penchant for instituting cases against politicians he doesn't like. A DUer recently said that every branch of government should seek to expand its power to the limits allowed by law: Chaudhry would whole-heartedly support this, since his branch says what the law actually is.

He has a lot of support from the lawyers (or jurists). Mostly because the legal system is a way of leveraging power. Generals control state-run companies, and their decisions have an impact far beyond their modest means or accomplishments. Jurists get to make a decision to impose, crudely speaking, their will on hundreds or thousands of people. It's one of the power centers, and the Pak way is for power centers to first look out for themselves and their own.

Chaudhry also has an odd habit of deciding ambiguous laws in a rather unambiguous direction: If there's doubt, the more conservative you are--including Islamist--the more likely you are to win. There's a tendency to say he's just enforcing civil or human rights, but the lopsidedness of the application suits a lot of Islamists just fine. It's an odd mix, since the jurists are probably the most liberal section of society.

(Then again, they're united in wanting to overthrow the established order.)
Une fois, par un minuit lugubre, tandis que je m'appesantissais, faible et fatigué,/ sur maint curieux et bizarre volume de savoir oublié - tandis que je dodelinais la / tête, somnolant presque: soudain se fit un heurt, comme de quelqu'un frappant / doucement, frappant à la porte de ma chambre - cela seul et rien de plus.