Sat May 26, 2012, 02:13 AM
alp227 (23,066 posts)
(UK) Home Office plans curb on immigration
Source:
The Guardian
The Home Office is working on plans to restrict migration to the United Kingdom if the eurozone crisis deteriorates leading to large numbers of jobs seekers tarvelling from Europe, the home secretary has said.
Theresa May said that "work was ongoing" to restrict immigration if there is a financial collapse, in an interview with the Daily Telegraph.
She said there was no sign of increased migration, but the government was examining the trends, When asked if she was considering immigration restrictions, May replied: "It is right that we do some contingency planning on this (and) that is work that is ongoing."
All members of the European Union have the right to work in the UK with the exception of the new members Romania and Bulgaria. While more than a million Europeans live and work in the UK, similar numbers of Britons live and work across Europe.
Read more:
http://www.guardian.co.uk/uk/2012/may/26/home-office-plans-curb-migration
---
Rational or
?
5 replies, 1911 views
Replies to this discussion thread
| | | | |
| --- | --- | --- | --- |
| 5 replies | Author | Time | Post |
| (UK) Home Office plans curb on immigration (Original post) | alp227 | May 2012 | OP |
| | Honeycombe8 | May 2012 | #1 |
| | pampango | May 2012 | #2 |
| | dipsydoodle | May 2012 | #3 |
| | HeiressofBickworth | May 2012 | #4 |
| | 14thColony | May 2012 | #5 |
---
Response to alp227 (Original post)
Sat May 26, 2012, 08:05 AM
Honeycombe8 (18,738 posts)
1. Well, they have to do what is in the best interest of their country.
It doesn't do the UK any good, if there is a large influx of unemployed non-citizens such that it could cripple the country's economy.

It's sort of like that old lifeboat predicament: You're in a lifeboat, with people still in the water who will surely drown. At what point do you stop letting them into your lifeboat, if you stop at all? Do you continue letting them into the lifeboat to the point where the lifeboat collapses, and you all drown? Or do you stop letting tehm in when the lifeboat is packed but not in danger of capsizing? Or do you let no one aboard, for fear there will be a panic of people trying to get into the boat, making a danger of capsizing? And if you do let some people in, is it okay to choose by body size (women, children, small men) so that you can save more people than if you let several large people in?

That's a real predicament. Someone was actually tried criminally for turning people away from a lifeboat. At least I saw a movie about that, and it was supposedly a true event.

It's a position that no one wants to be in. Harsh decisions may have to be made. It's not simple. That movie was interesting, as it showed the lifeboat captain's actions from different points of view. And how cruel it was to see him turn peope away. The irony was, though, that the lifeboat people were alive and able to testify because of the actions the captain was willing to take.

I fall into the "take everyone on board, until there becomes a danger of capsizing. Then row away from the ones left in the water, to avoid a panic, which would also make capsizing a danger." I think body size is a valid thing to decide on, as well, but taking into account who reaches the boat first.
Calgon, take me away......
---
Response to alp227 (Original post)
Sat May 26, 2012, 08:11 AM
pampango (15,244 posts)
2. I wonder if Cameron's government is considering curbs on emigration as well.
"While more than a million Europeans live and work in the UK,
similar numbers of Britons live and work across Europe
."
Probably not, but he has an anti-immigrant fringe in his party that he has to keep happy.

I thought conservatives would support individual freedom. If a million Europeans want to live and work in the UK and a million Britons want to live and work in Europe, why is it a good policy for the government to tell one set of a million people that they have to "go home" and tell another set of a million people that they have to "come home".
We have learned that we cannot live alone, at peace; that our own well-being is dependent on the well-being of other nations far away. ... We have learned to be citizens of the world, members of the human community. ... We shall strive for perfection. ... We may make mistakes, but they must never be mistakes which result from faintness of heart or abandonment of moral principle.
---
Response to pampango (Reply #2)
Sat May 26, 2012, 10:21 AM
dipsydoodle (37,053 posts)
3. That just means
its up the countries in which UK citizens work if those countries want to reciprocate on this issue.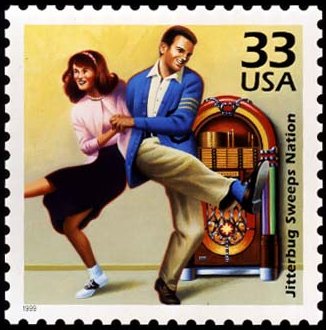 ---
Response to alp227 (Original post)
Sun May 27, 2012, 01:06 AM
HeiressofBickworth (1,481 posts)
4. Some years ago
Australia periodically halted all immigration. Just plain closed the doors. I emigrated to Australia during one of those times and the only reason I got a resident visa was that I had close relatives already living there who owned a business at which I could work. The reasoning, as I understood it, was to control the growth of their population to avoid unemployment. I agree with the above post that said each country has the right to establish its own policies. I'm against policies that discriminate on color, gender or national origin, however if ALL immigration is halted, I see no discrimination in that decision.
---
Response to HeiressofBickworth (Reply #4)
Mon May 28, 2012, 06:42 AM
14thColony (1,515 posts)
5. In the EU each country is limited in its ability to set its own policies
Each country can set whatever rules they want for immigrants from outside the EU, to include zero immigration.

But by treaty they are forbidden from limiting the rights of citizens from other EU countries to travel freely within the EU. An EU citizen "exercising treaty rights" in another EU state has the same right to be there as citizens of that state. That's the treaty Britain signed, but they have a reputation for trying to find creative ways to get out of following through on certain aspects of the law that they don't like that much.