Wed Jul 11, 2012, 04:26 AM
Ichingcarpenter (29,472 posts)
7 replies, 1756 views
Replies to this discussion thread
| | | | |
| --- | --- | --- | --- |
| 7 replies | Author | Time | Post |
| Fox and CNN screen capture (Original post) | Ichingcarpenter | Jul 2012 | OP |
| | limpyhobbler | Jul 2012 | #1 |
| | geckosfeet | Jul 2012 | #2 |
| | Skittles | Jul 2012 | #3 |
| | Kolesar | Jul 2012 | #4 |
| | Ichingcarpenter | Jul 2012 | #5 |
| | Waltons_Mtn | Jul 2012 | #6 |
| | spanone | Jul 2012 | #7 |
---
Response to Ichingcarpenter (Original post)
Wed Jul 11, 2012, 04:36 AM
limpyhobbler (8,244 posts)
1. K/R
typical. you can't make this stuff up.
---
Response to Ichingcarpenter (Original post)
Wed Jul 11, 2012, 06:10 AM
geckosfeet (9,386 posts)
2. They continue to misinform and misrepresent the tax proposal.
Last edited Wed Jul 11, 2012, 06:27 AM - Edit history (1)
How can these companies stay in business?
The Truth About Obama's Tax Proposal (and the Lies the Regressives are Telling About It)
To hear the media report it, President Obama is proposing a tax increase on wealthy Americans. That's misleading at best. He's proposing that everyone receive a continuation of the Bush tax cuts on the first $250,000 of their incomes. Any dollars they earn in excess of $250,000 will be taxed at the old Clinton-era rates.
Get it? Everyone is treated exactly the same. Everyone gets a one-year extension of the Bush tax cut on the first $250,000 of income. No "class warfare."
Yet regressive Republicans want Americans to believe differently. The editorial writers of the Wall Street Journal say the President wants to extend the Bush tax cuts only "for some taxpayers." They urge House Republicans to extend the Bush tax cuts for "everyone" and thereby put Senate Democrats on the spot by "forcing them to choose between extending rates for everyone and accepting Mr. Obama's tax increase."
....
Regressives also want Americans to think the President's proposal would hurt "tens of thousands of job-creating businesses," as the Journal puts it.
Either the MSM is completely slovenly and incompetent at their jobs, or they are deliberately misinforming their customers. In either case there should be some kind of law to protect consumers from their defective products.
There are no answers. There are only choices.

The greatest dangers to liberty lurk in insidious encroachment by men of zeal, well-meaning but without understanding
JUSTICE LOUIS BRANDEIS (1928)
---
Response to Ichingcarpenter (Original post)
Wed Jul 11, 2012, 06:28 AM
Skittles (91,098 posts)
3. OMG look at the racism
see? He's coming to take YOUR money to give to *THOSE BROWN FOLK* (as seen behind him)
---
Response to Skittles (Reply #3)
Wed Jul 11, 2012, 07:01 AM
Kolesar (30,452 posts)
4. And they picked an out of focus image to make it look worse
Or else they doctored it for effect.
Success is not about how much money you make, its the difference you make in people's lives -Michelle Obama
---
Response to Ichingcarpenter (Original post)
Wed Jul 11, 2012, 07:27 AM
Ichingcarpenter (29,472 posts)
5. More Fox Nation questions:
Not fake. questions.
link:
http://americount.org/2012/04/16/fox-asks-all-the-hard-hitting-questions/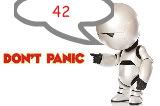 ---
Response to Ichingcarpenter (Original post)
Wed Jul 11, 2012, 08:28 AM
Waltons_Mtn (316 posts)
6. They are trying to keep the dream alive.
Fox news is trying to keep the fantasy of someday you will be a millionaire if you vote for us alive. This story is simply: "The President is trying to keep you poor. Willard will remove all obstacles that keep you from becoming rich." The immature children who believe in fox news still believe in that fantasy.
---
Response to Ichingcarpenter (Original post)
Wed Jul 11, 2012, 08:45 AM
spanone (74,617 posts)
7. faux = mindless propaganda