Thu Apr 19, 2012, 01:50 AM
undergroundpanther (11,684 posts)
The Dangers of fundamentalist christian housing for people with mental illness
Last edited Thu Apr 19, 2012, 01:54 AM - Edit history (1)
There is a place that houses the mentally ill out here called Hope House.The people running it are insane fundamentalist christians and control freaks.I just found this out,today. I was told when clients move in there the crazy religious assholes take them off their DOCTOR prescribed medications.And some meds need to be tapered off like seizure medications for safety reasons.They don't taper them off there,safely they just confiscate their medications and cut them off cold.

That means schizophrenics get no medication,people with depression can fall back into depression,etc..The person I was talking to had been in the hospital twice since she moved in there,the hospital stabilized her and she went back to 'hope house' and had a crisis again.

She said the people running the place took away her medication, they said to her, that it was ok to see people that are not there and that god can cure her of schizophrenia. Other people in the group I was talking with her and others ,there were others who lived there or are living there backed her up. The "hope house" christian fanatics had pulled this crap with them also..The more I heard I got more pissed.I felt like going to"hope house" and kicking some religious bully ass.

Religious people,especially ones that FORCE clients to go to church whether they believe or not and risk their sanity because of what the asshole running the place believes in..should be shut down,and the owners put in jail.I hate pushy,fundamentalist christians.They need to go away,stop & shut up.. the people running"hope house" are too fucking religious to take care of anyone.

So many times I have wanted to punch pushy religious freaks in the face.I hate them.You cannot reason with them,or even talk to them like other people.I think these true believer types are a toxic religious disaster.

They should not be allowed to legally to run any housing for the mentally ill. They push religion,they try to bully clients into conversion and take away meds that some really do need. This is WRONG.They do not tell the clients their meds will be cut off when they are in the admission process. In my case assholes like the hope house staff would trigger me so bad,it would be a horror show,if they forced me to stop my meds,and go to their fanatic church. And it could get much worse the more they played control games and pushed religion....I know I'd be hospitalized in the first week.I was in Assemblies of God,and these people are dangerous and can't think clearly.They fucked up my mind! After I got out of that cult I was a mess,emotionally.

These christian run places are ruled by religion are dangerous and inhumane.I wish bush never let christian-freak assholes "help" the mentally ill.Those fundies need to get out of the 'helping' business,period.fuck them and their 'god'.

The whole thing is so WRONG.
"We'll know our disinformation program is complete when everything the American public believes is false." William J. Casey Director of Central Intelligence from 1981 to 1987
11 replies, 2059 views
Replies to this discussion thread
| | | | |
| --- | --- | --- | --- |
| 11 replies | Author | Time | Post |
| The Dangers of fundamentalist christian housing for people with mental illness (Original post) | undergroundpanther | Apr 2012 | OP |
| | pstokely | Apr 2012 | #1 |
| | Mopar151 | Apr 2012 | #2 |
| | grasswire | Apr 2012 | #3 |
| | polly7 | Apr 2012 | #4 |
| | Meiko | Apr 2012 | #5 |
| | The Doctor. | Apr 2012 | #6 |
| | libtodeath | Apr 2012 | #7 |
| | hifiguy | Apr 2012 | #8 |
| | felix_numinous | Apr 2012 | #9 |
| | KamaAina | Apr 2012 | #10 |
| | ceile | Apr 2012 | #11 |
---
Response to undergroundpanther (Original post)
Thu Apr 19, 2012, 01:55 AM
pstokely (7,606 posts)
1. They won't turn to gawd on Prozac (nt)
---
Response to undergroundpanther (Original post)
Thu Apr 19, 2012, 02:05 AM
Mopar151 (6,448 posts)
2. Are there any state standards of care where you are at?
Are they taking State or Fed. money for these people's care, or are they paid just for room and board?
London is drowning, and I - I live by the river..... Joe Strummer / The Clash
---
Response to undergroundpanther (Original post)
Thu Apr 19, 2012, 02:18 AM
grasswire (38,638 posts)
3. I would contact the state attorney general's office and provide information
Someone needs to advocate for people who have no voice or power.
---
Response to undergroundpanther (Original post)
Thu Apr 19, 2012, 02:35 AM
polly7 (9,172 posts)
4. Dangerous, inhumane and very cruel. nt.
---
Response to undergroundpanther (Original post)
Thu Apr 19, 2012, 04:58 AM
Meiko (1,076 posts)
5. This sounds like
a very serious situation that should be looked into immediately. UGP have you reported this to the proper authorities so it can be investigated?
It's mercy, compassion, and forgiveness I lack. Not rationality.
---
Response to undergroundpanther (Original post)
Thu Apr 19, 2012, 07:53 AM
The Doctor. (17,266 posts)
6. Punch them in the brain instead of in the face.
Or pretend their brain is their face and just punch that... or something.

Oh Divine, grant me the resources to fuck with people like these. I'd so love to check in so they could take me 'off my meds' and when they found me covered in 'blood' every morning I'd just tell them that without my meds I felt the impulse to go out 'farming' at night.

It'd be fun to lead them into a nice, thorough panic.

There are many variations of 'mind-fuck' that are easy to perpetrate on people like these. They simply have no imagination.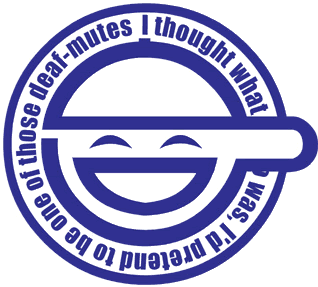 ---
Response to undergroundpanther (Original post)
Thu Apr 19, 2012, 08:37 AM
libtodeath (1,097 posts)
7. Fundy xtian and relgious freaks have always been a threat to this country
it is disgusting how much they get away with.
---
Response to undergroundpanther (Original post)
Thu Apr 19, 2012, 09:54 AM
hifiguy (13,143 posts)
8. Places like that should be shut down immediately.
What they are doing may well constitute practicing medicine without a license. Forcing people to surrender physician-provided medications is in some cases extremely dangerous and always unwise. What consummate arrogant assholes.
I suspect a well-timed lawsuit could put these mfers out of business in a hurry.
I have said it before and I will keep saying it until my dying day: Fundamentalist religion of EVERY kind is the greatest threat to the survival of the human species.
The tyranny of the ignoramuses is insurmountable and assured for all time. - Albert Einstein. Keep Calm and Brony On!
---
Response to undergroundpanther (Original post)
Thu Apr 19, 2012, 02:45 PM
felix_numinous (3,871 posts)
9. THIS is the endgame for the RW
getting rid of all social services, healthcare under their control is turning us into a 3rd world country.
Every person takes the limits of their own field of vision for the limits of the world. Arthur Schopenhauer
---
Response to undergroundpanther (Original post)
Thu Apr 19, 2012, 02:51 PM
KamaAina (48,867 posts)
10. Is there a way you could emphasize the danger and lack of professionalism
while soft-pedaling the anti-fundie rant just a touch? I'm not a fan, either, but I'd hate to see this get hidden.
"To be free is not merely to strip off one's chains; it comes from respecting the freedoms of others." -Nelson Mandela, 1918-2013
---
Response to undergroundpanther (Original post)
Thu Apr 19, 2012, 03:01 PM
ceile (8,692 posts)
11. If they are licensed by the state they have to follow certain procedures.
That includes having medical staff to administer meds. If they are not licensed the fault lies with whomever is sending them there. I'm assuming the patient's doctors know what this place is?