Fri Apr 6, 2012, 03:30 PM
CatWoman (68,852 posts)
Corporate America rethinks support of right-wing fringe
Kraft Foods announced Thursday that it has joined Coca-Cola and Pepsico in withdrawing support from the American Legislative Exchange Council, a group created in part to disseminate controversial conservative legislation to state legislators around the country.
Last week, GM announced that was pulling its financial backing of the Heartland Institute, which specializes in the denial of climate change and dismisses it as "junk science." And in the past week, Arby's, Walgreen's (see tweet to the right) Proactive and Kohler have added their names to the list of more than 100 companies that have either pulled their ads from Rush Limbaugh's show or ordered that ads for their companies not appear there.
If so, I can think of several possible reasons that might have changed:
A. Greater transparency is exposing relationships that once were easier to hide.
B. As Planned Parenthood demonstrated in its faceoff with Susan G. Komen for the Cure, liberal groups are publicizing such relationships and rallying their supporters.
C. The positions taken by ALEC, Limbaugh, Heartland and others have become more and more extreme and thus less defensible in the public sphere.
D. The market is speaking. As the public becomes disenchanted with such extremism, companies grow more fearful that association with fringe viewpoints is costing them business and reputation, and they are acting accordingly.
So what's the right answer? Obviously it's E., all of the above.
– Jay Bookman
http://blogs.ajc.com/jay-bookman-blog/2012/04/06/corporate-america-rethinks-support-of-right-wing-fringe/
8 replies, 1222 views
Replies to this discussion thread
| | | | |
| --- | --- | --- | --- |
| 8 replies | Author | Time | Post |
| Corporate America rethinks support of right-wing fringe (Original post) | CatWoman | Apr 2012 | OP |
| | aquart | Apr 2012 | #1 |
| | DearAbby | Apr 2012 | #2 |
| | CrispyQ | Apr 2012 | #3 |
| | Spazito | Apr 2012 | #4 |
| | Iliyah | Apr 2012 | #5 |
| | SemperEadem | Apr 2012 | #6 |
| | Brooklyn Dame | Apr 2012 | #7 |
| | eyewall | Apr 2012 | #8 |
---
Response to CatWoman (Original post)
Fri Apr 6, 2012, 03:40 PM
aquart (68,101 posts)
1. Keep up the pressure.
---
Response to CatWoman (Original post)
Fri Apr 6, 2012, 03:43 PM
DearAbby (12,375 posts)
2. D
The market has changed, and it's good busine$$.

If you're not part of the solution....You must be a Republican.
---
Response to CatWoman (Original post)
Fri Apr 6, 2012, 03:45 PM
CrispyQ (17,162 posts)
3. Women do most of the purchasing in this country
& these companies realize the right wing has pissed us off, & that we are paying attention to who is advertising where.


The system isn't broken. The system is fixed.
---
Response to CatWoman (Original post)
Fri Apr 6, 2012, 03:48 PM
Spazito (27,095 posts)
4. The emergence of the social media has made information and the....
ability to organize boycotts, protests, etc., has brought daylight into what used to be the murky corners of organizations like ALEC, counter the power of Limbaugh and it now happens at lightning speed. Corporations can't so easily hide their support in the light of day and, ironically, it is the "free market" that is now scaring the crap out of them.
---
Response to CatWoman (Original post)
Fri Apr 6, 2012, 05:20 PM
Iliyah (3,749 posts)
5. I don't believe
Last edited Fri Apr 6, 2012, 05:22 PM - Edit history (1)
American corporations are reconidering their position concerning supporting wingnuts agendas since majority of the CEOs are wingnuts themselves.
He's a fool, he believes in the human race.
---
Response to CatWoman (Original post)
Fri Apr 6, 2012, 05:24 PM
SemperEadem (8,053 posts)
6. this begs the question
why was it that they weren't moved to withdraw their support of these entities until their bottom line/profit margin/return on investments became the focus? Why wasn't it that it was a fucked up thing to support in the first place?

The fact that they funneled money into those entities AT ALL should be the focus, not that they had some "come to jesus" moment once Color of Change began their twitter carpet bombing run.

thankfully, I don't eat processed foods, I quit drinking pepsi and coke 30 years ago (causes my skin to break out and I'm vain), I don't eat Arby's, I don't use Walgreens and I haven't had to replace my Delta faucets.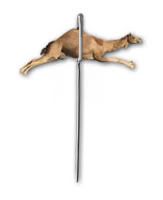 The truth is incontrovertible, malice may attack it, ignorance may deride it, but in the end; there it is. Sir Winston Churchill (1874-1965)
---
Response to CatWoman (Original post)
Fri Apr 6, 2012, 05:25 PM
Brooklyn Dame (169 posts)
7. So many of the Fortune 500 leaders are right wingers...
---
Response to CatWoman (Original post)
Fri Apr 6, 2012, 06:03 PM
eyewall (661 posts)
8. The negative effect right wing policies have on the economy could also be a factor.
As the middle class loses ground, there are fewer customers for your products. Why support the cause of your own loss of revenue.
Non-violence is the only weapon we have they cannot outperform with one of their own.