Thu Mar 22, 2012, 06:08 PM
marmar (63,441 posts)
Right-wing crackpot alert: Peter King says Iran-backed Hezbollah operatives ready to blow up America
Fear Mongerer in Chief: Rep. Peter King Hypes Alleged Hezbollah Presence in US
Representative Peter King (R-NY) knows of a new threat to US homeland security: the presence of "hundreds" of Iranian-backed Hezbollah operatives inside the US who could be used to commit terrorism.
King held a House Committee on Homeland Security hearing yesterday on "Iran, Hezbollah, and the Threat to the Homeland."
"As Iran moves closer to nuclear weapons, and there is increasing concern over war between Iran and Israel, we must also focus on Iran's secret operatives, and their number one terrorist proxy force, Hezbollah, which we know is in America," said King.
It sounds alarming, but King's hearing was more about stoking fear than about an actual threat. King has become the nation's leading fear mongerer, holding hearings that solely focus on the threat of Islamist terrorism while ignoring the threat from, say, right-wing extremists. .................(more)
The complete piece is at:
http://www.alternet.org/newsandviews/article/866051/fear_mongerer_in_chief%3A_rep._peter_king_hypes_alleged_hezbollah_presence_in_us/
"For to be free is not merely to cast off one's chains, but to live in a way that respects and enhances the freedom of others." -- Nelson Mandela
5 replies, 1022 views
Replies to this discussion thread
| | | | |
| --- | --- | --- | --- |
| 5 replies | Author | Time | Post |
| Right-wing crackpot alert: Peter King says Iran-backed Hezbollah operatives ready to blow up America (Original post) | marmar | Mar 2012 | OP |
| | Drale | Mar 2012 | #1 |
| | SomethingFishy | Mar 2012 | #3 |
| | Comrade Grumpy | Mar 2012 | #2 |
| | Swede Atlanta | Mar 2012 | #4 |
| | gratuitous | Mar 2012 | #5 |
---
Response to marmar (Original post)
Thu Mar 22, 2012, 06:11 PM
Drale (7,784 posts)
1. You know what I have to say to these fear mongerers?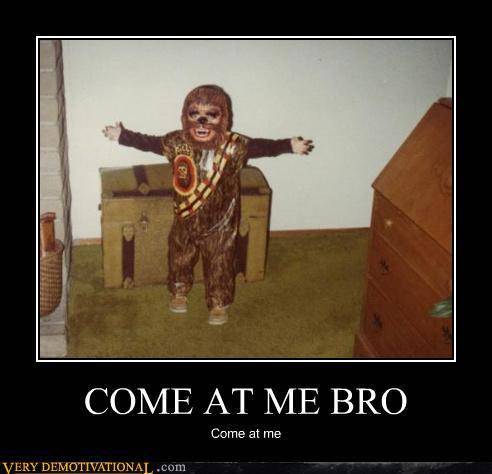 Scientia et Honoris
---
Response to Drale (Reply #1)
Thu Mar 22, 2012, 06:30 PM
SomethingFishy (2,935 posts)
3. LOL.. When all else fails....
---
Response to marmar (Original post)
Thu Mar 22, 2012, 06:22 PM
Comrade Grumpy (5,936 posts)
2. That man is an idiot, a menace, and a hypocrite.
Surely, Staten Island can do better.

Who's running against him?
---
Response to marmar (Original post)
Thu Mar 22, 2012, 07:02 PM
Swede Atlanta (2,733 posts)
4. Just part of the plan.........
to keep a bloated military and beat the drums for yet another disastrous war in the Middle East. When will these monkeys learn?
Don't worry about what your neighbors think of you because they seldom do (think that is)!
---
Response to Swede Atlanta (Reply #4)
Thu Mar 22, 2012, 07:07 PM
gratuitous (49,292 posts)
5. Today's crackpot becomes tomorrow's conventional wisdom
King's just ahead of the curve, but pulling public perception toward another war, which is so disastrous for most of the country, but wickedly profitable for the people that matter.
Nothing in this post is intended to annoy anyone.