Thu Feb 23, 2012, 07:16 PM
SunsetDreams (8,300 posts)
What Reporters Are Getting Wrong About Gas Prices
Which brings us to the truth of the matter: Ramping up drilling and oil infrastructure can provide some economic benefits, but holding down gasoline prices is not one of them.
If we want to be less vulnerable to price spikes, we have to use less oil. Period.
That is the context that should pervade news coverage of gas prices.
Economists and energy analysts have repeatedly made this point:
Michael Levi: "Since oil is traded on a global market, the effects of volatility are reflected in the price of every barrel of oil regardless of its origin. This problem can be addressed only by making the U.S. economy more resilient to oil price swings, which includes -- most significantly -- lowering total U.S. oil consumption."

Severin Borenstein: "We should avoid the fantasy of thinking that by choosing a different seller, we are somehow offsetting the impact of Middle East production. To fix the problem, we just need to use less oil."

Tom Kloza: "This drill drill drill thing is tired ... It's a simplistic way of looking for a solution that doesn't exist."

Richard Newell: "We do not project additional volumes of oil that could flow from greater access to oil resources on Federal lands to have a large impact on prices given the globally integrated nature of the world oil market."

Doug Holtz-Eakin: "You can't change the oil price very much with the U.S. exploration."

Ken Green: "We probably couldn't produce enough to affect the world price of oil. ... People don't understand that."

Lou Crandall: "Higher oil prices today are a global phenomenon, and the additional supply from increased drilling by the U.S. would not alter the global balance of supply and demand greatly. ... The only difference is that a somewhat larger share of the revenue would accrue to domestic interests (governmental and private) rather than to foreign suppliers."
Contrast those facts with the framing we're getting from countless news reports:
Beyond the shame of being used by political operatives to distribute a powerful and thoroughly inaccurate message, news reports that privilege the myths over the facts help cement a short-sighted perspective on our energy challenges.
A wealth of information at link:
http://mediamatters.org/blog/201202230006
Excellent Read!
See also:
GOP Deceptions About Gas Prices
Rabbi Jack Moline of the Rabbinical Assembly: "The poor are not statistics….it is unimaginable to look in the face of a child who would go hungry without government assistance and say, 'Sorry — we need to reduce the deficit. SAY NO To Romney/Ryan Plan
8 replies, 1343 views
Replies to this discussion thread
| | | | |
| --- | --- | --- | --- |
| 8 replies | Author | Time | Post |
| What Reporters Are Getting Wrong About Gas Prices (Original post) | SunsetDreams | Feb 2012 | OP |
| | msongs | Feb 2012 | #1 |
| | Spider Jerusalem | Feb 2012 | #5 |
| | madokie | Feb 2012 | #7 |
| | taterguy | Feb 2012 | #2 |
| | Yooperman | Feb 2012 | #3 |
| | RC | Feb 2012 | #4 |
| | Spider Jerusalem | Feb 2012 | #6 |
| | SunsetDreams | Feb 2012 | #8 |
---
Response to SunsetDreams (Original post)
Thu Feb 23, 2012, 07:38 PM
msongs (32,416 posts)
1. umm oil co record $100 billion + profits = gas WAAAAAY overpriced by design not demand nt
---
Response to msongs (Reply #1)
Thu Feb 23, 2012, 07:59 PM
Spider Jerusalem (16,421 posts)
5. Sure it's demand
Or at least a very significant part of it is; world demand for oil is around 89 million barrels a day, production is...around 88 or million barrels a day. There's no spare capacity or overhead for rapid production increases. The US imports most of its oil, and the price is set on world markets. You might have an argument if the US were the only country that used oil, and all of that oil was produced in the US, and there were significant surplus production capacity.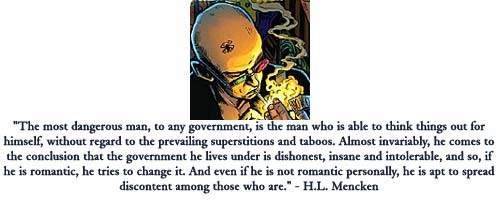 ---
Response to msongs (Reply #1)
Thu Feb 23, 2012, 08:04 PM
madokie (38,379 posts)
7. And that is a fact
A fool that knows he is a fool is one that knows he don't know all about anything, but the fool that don't know he is a fool is the one that thinks he knows all about anything. Then he is a damn fool." - Will Rogers
---
Response to SunsetDreams (Original post)
Thu Feb 23, 2012, 07:41 PM
taterguy (28,239 posts)
2. Use less oil? LOL
I apologize in advance if you were seriously advocating that.
It is NOT ok to call this poster a dumbass
---
Response to SunsetDreams (Original post)
Thu Feb 23, 2012, 07:52 PM
Yooperman (592 posts)
3. I have been trying to tell people this for a long time...thanks
for posting the quotes... I will be able to use them as I TRY to educate people.
I usually ask them... "Who owns the oil?" Usually they go blank and wonder why I am asking that particular question. I continue "Private oil companies own the oil."
They still sit there with a blank look on their faces....
I finish with..."They can sell the oil to whoever they want to... the highest bidder. So just because it is extracted on U.S. soil doesn't mean jack shit. More oil wells only means more oil for the profit orientated corporations to make more money."
YM
Only Love is Real
---
Response to SunsetDreams (Original post)
Thu Feb 23, 2012, 07:54 PM
RC (24,319 posts)
4. What if we stopped exporting as much gasoline?
---
Response to RC (Reply #4)
Thu Feb 23, 2012, 08:02 PM
Spider Jerusalem (16,421 posts)
6. Stopped exporting gasoline that was refined from imported oil in the first place?
You'd be taking however many thousands or millions of barrels a day out of the world market by doing that; the countries that were importing that gasoline would make up those lost barrels by buying on the world market, which would drive prices HIGHER since you've decided to keep however many millions of barrels per day (2 or 3, I think) in the US and off the international market. The US imports 11 million barrels of oil per day; be prepared to pay much more for that imported oil and for gasoline if those exports stop. This is how the mechanism of supply and demand works in a global market.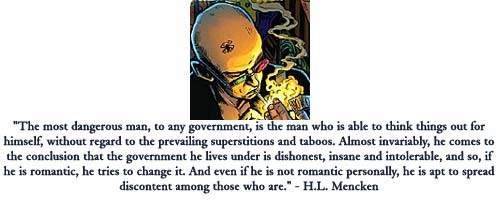 ---
Response to SunsetDreams (Original post)
Thu Feb 23, 2012, 09:39 PM
SunsetDreams (8,300 posts)
8. .
Rabbi Jack Moline of the Rabbinical Assembly: "The poor are not statistics….it is unimaginable to look in the face of a child who would go hungry without government assistance and say, 'Sorry — we need to reduce the deficit. SAY NO To Romney/Ryan Plan