Thu Mar 7, 2013, 08:26 PM
MrScorpio (57,840 posts)
5 replies, 623 views
Replies to this discussion thread
| | | | |
| --- | --- | --- | --- |
| 5 replies | Author | Time | Post |
| It's called "Stigmatization"Ö (Original post) | MrScorpio | Mar 2013 | OP |
| | cbayer | Mar 2013 | #1 |
| | Warpy | Mar 2013 | #2 |
| | cbayer | Mar 2013 | #3 |
| | Demeter | Mar 2013 | #5 |
| | NRaleighLiberal | Mar 2013 | #4 |
---
Response to MrScorpio (Original post)
Thu Mar 7, 2013, 08:29 PM
cbayer (126,203 posts)
1. Yep. No bracelets or ribbons or marches.
Just deadly silence or outright ridicule.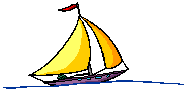 ---
Response to cbayer (Reply #1)
Thu Mar 7, 2013, 08:46 PM
Warpy (73,292 posts)
2. Don't forget all the stern advice to pull ourselves together.
Yeah, folks, that's really helpful.
Capitalism is the extraordinary belief that the nastiest of men for the nastiest of motives will somehow work for the benefit of all. - John Maynard Keynes
---
Response to Warpy (Reply #2)
Thu Mar 7, 2013, 09:11 PM
cbayer (126,203 posts)
3. It's a national shame.
To marginalize and stigmatize the most vulnerable among us is nothing less than shameful.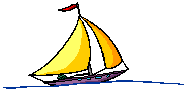 ---
Response to cbayer (Reply #3)
Thu Mar 7, 2013, 11:27 PM
Demeter (69,203 posts)
5. And then punish the victims for the crime of illness
no matter their age...based on their economic power/prowess.
If the Top 1% Get 99% of the Income and Wealth, They Should Pay 99% of the Taxes...Damaged people are dangerous. They know they can survive... Is there any way the ultra-right will let go of its stranglehold on the US economy?*Occamís Switchblade: If you canít figure out why someone does something, assume itís because they want to."
---
Response to MrScorpio (Original post)
Thu Mar 7, 2013, 11:14 PM
NRaleighLiberal (32,527 posts)
4. So true. thanks for posting this. K and R.