Tue Feb 5, 2013, 12:57 AM
TheMightyFavog (13,429 posts)
Gas Buildup Caused Blast At Mexican Oil Company Headquarters
Last edited Tue Feb 5, 2013, 12:57 AM - Edit history (1)
http://www.npr.org/blogs/thetwo-way/2013/02/04/171120837/gas-buildup-caused-blast-at-mexican-oil-company-headquarters
Last week's deadly explosion at the headquarters of Mexico's national oil company was caused by a buildup of gas in the building's basement, the country's attorney general said Monday.

Here's more from The Associated Press:

"Jesus Murillo Karam says an investigation by Mexican, Spanish, U.S. and British experts found no evidence of explosives in the blast that collapsed several lower floors of the Petroleos Mexicanos administrative building on Thursday afternoon.

"He said Monday that the experts believe that an electrical fault had caused a spark that detonated the leaking gas. There was scant evidence of the burn marks typical in a bomb blast, he said. There was also no sign of a crater like that typically left by an explosive device."

The death toll from the explosion is 37. As NPR's Carrie Kahn reported on Monday's All Things Considered, over the weekend crews pulled three more bodies from the PEMEX headquarters.
So I guess this means there will be no more all you can eat sauerkraut at the Pemex cafeteria?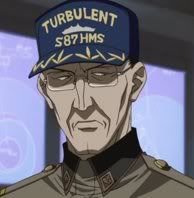 Cdr. Richard Mardukas is sick of your bullshit.
3 replies, 366 views
Replies to this discussion thread
| | | | |
| --- | --- | --- | --- |
| 3 replies | Author | Time | Post |
| Gas Buildup Caused Blast At Mexican Oil Company Headquarters (Original post) | TheMightyFavog | Feb 2013 | OP |
| | Arctic Dave | Feb 2013 | #1 |
| | Kennah | Feb 2013 | #2 |
| | SpartanDem | Feb 2013 | #3 |
---
Response to TheMightyFavog (Original post)
Tue Feb 5, 2013, 01:02 AM
Arctic Dave (13,812 posts)
1. I guess all you can eat bean burritos Wednesday was a bad idea.
That's right, I went there.
---
Response to TheMightyFavog (Original post)
Tue Feb 5, 2013, 02:28 AM
Kennah (7,320 posts)
2. Has MiddleFingerMom been questioned?
---
Response to TheMightyFavog (Original post)
Tue Feb 5, 2013, 05:48 AM
SpartanDem (4,432 posts)
3. They should think about providing the employes some gas x
Bob Knight-you know Jud you\'re the only friend I got in this business Jud Heathcote- don\'t jump to conclusions Bob